Community
These Are Hands Down The Top 7 Spots To Get Burgers In Cairo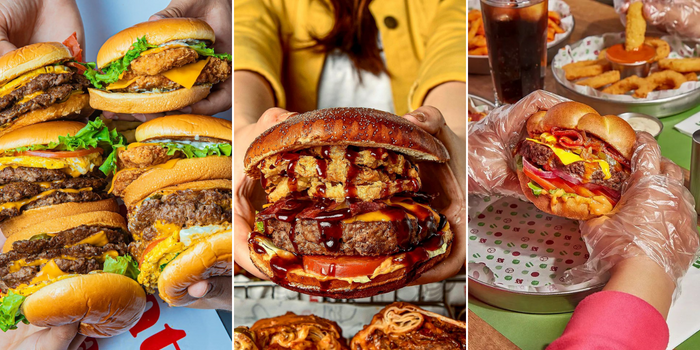 The debate is always hot between 'pizza or burgers,' and it's hard to choose! They're so amazingly different.
But today we're choosing burgers and we're telling you some of the best burger spots in Cairo
7. B-Chops
Although they're closed as of right now because they're moving, they absolutely dominated Tagamoa. You might want to try their selection of chicken burgers and end it on a sweet tooth with their mini lotus and nutella pancakes.
View this post on Instagram
6. Mince
This was the talk of the town when it first opened, known for their creative twists on the good old fashion burger. Try the ones with the cranberries; you won't regret it!
View this post on Instagram
5. BRGR
They're killing the burger game and dominating Cairo and Sahel. Worth the hype! Getchu some burgers, chicken bites and cheese fries.
View this post on Instagram
4. Wimpy
The classic burger spot in he 80's or 90's until it shut down. But thankfully it re-opened and the queues are always outside the door. People say the crispy chicken tenders are to die for.
View this post on Instagram
3. Willy's Kitchen
Also a town-fav, this joint specializes in crazy twists so if your tummy can handle it, you'll love the bursts of flavour.
View this post on Instagram
2. Butcher's Burger
If you're craving just a regular, juicy, and fulfilling, this is the place for you! And we recommend you try the mac and cheese cause it's bomb.
View this post on Instagram
1. Buffalo Burger
Of course, you can go with their classic menu with also lots of crazy twists, or try out something from their keto selection!
View this post on Instagram