Latest
These Cairo Breakfast Spots Will Have You Lickin' Your Fingers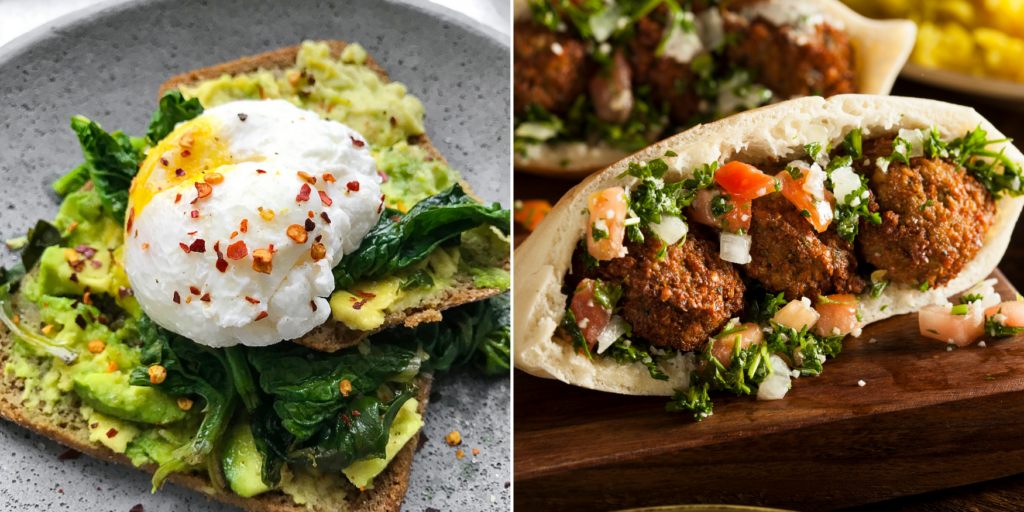 Life is about a few important things, and one of them is breakfast. Its hands down the most important meal of the day and definitely the yummiest. We dare you to change our mind. 
We're ready to give Cairo's breakfast spots the recognition they need!
View this post on Instagram
Because a good breakfast is essential to a good life, it's time we give it the credit it deserves. From classic Egyptian staples like foul w taameya to baked goods and omelettes galore, here are some of our favorite breakfast spots around Cairo:
9. Carmel, New Cairo
View this post on Instagram
This East Cairo spot is giving major brunch energy. Bagels, blueberry pancakes, eggs Benedict, you name it. All you need is a great pair of sunnies and wild weekend stories and you'll be set for the Carrie Bradshaw brunch of your dreams.
Our pick: visit them during the weekends for a massive breakfast buffet!
8. Crepe Suzette, Sheikh Zayed
View this post on Instagram
We're taken aback by the pink décor and delectable food at this Barbie dream house of a breakfast spot. It's giving Miami Beach meets Stormi Webster's viral dollhouse. Are we obsessed? Possibly.
Our pick: We'd particularly recommend the dessert dish they're named after, their signature flambéed Crepe Suzette.
7. 9 Pyramids Lounge, Pyramids Complex
View this post on Instagram
Breakfast overlooking the last standing ancient wonder of the world? It doesn't get more Egyptian than eating foul w taameya and staring at the Pyramids. At least they're on brand.
Our pick: their classic oriental breakfast spread. If it ain't broken, don't fix it.
6. Marzipan, New Cairo
View this post on Instagram
We love this spot for their versatility. Whether you're in the mood for a European breakfast or a little bit of fetter meshaltet, they got you!
Our pick: classic feteer meshaltet with some honey and cream to devour on the side. Yum.
5. Bun n' Glaze, Heliopolis
View this post on Instagram
Did someone say almond croissant? Step into pastry heaven at this carb lover's dream joint whose selections drip in buttery goodness.
Our pick: any of their stuffed bagels.
4. The Lebanese Bakery, Maadi
View this post on Instagram
Nothing says good morning like manoucheh, and some days we honestly don't want to hear anything that's not 'Ahlein'. Good thing we don't have to.
Our pick: spinach and cheese manoucheh or shakshouka should do just the trick!
3. Croque Madame, Heliopolis
View this post on Instagram
Apple crumble and caramel drizzled Fontanas await at this French patisserie and breakfast spot that is every bit as cosy and quaint as it sounds.
Our pick: their croque madame plate, duh.
2. Alves, New Cairo
View this post on Instagram
Located in Cairo Festival City Mall, this eatery has done away with the breakfast burrito. They've done breakfast TACOS— with taameya. Enough said.
Our pick: if taameya tacos didn't sound great enough, we'd recommend their pillowy beignets.
1. Le Flandrin, New Cairo
View this post on Instagram
You know those French TikTok videos where people dip their croissant in hot chocolate? That can be a reality at this French spot in 5A by the Waterway.
Our pick: their classic, cheesy croque monsieur.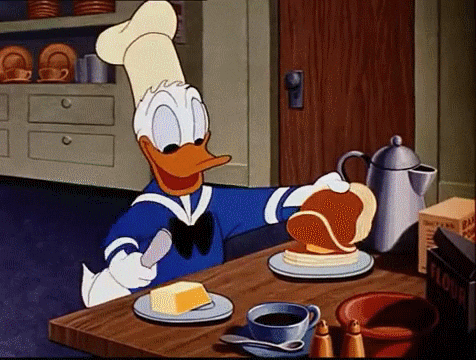 Bl hana wl shefa!