Latest
Dara's Ice Cream Just Launched Dara's Museum Of Wonders In Marassi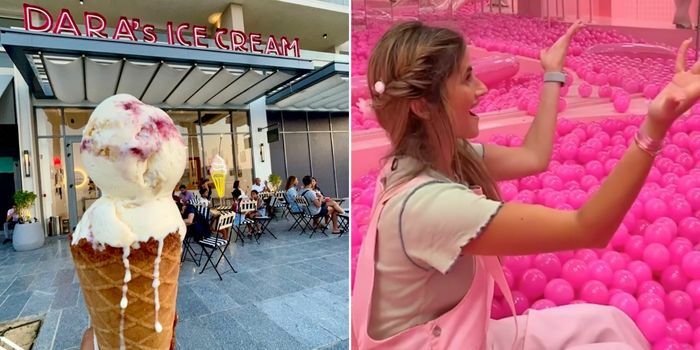 Whether the weather is freezing-fingers cold or ice-melting hot, somehow everyone craves Dara's Ice Cream. #notspons
But beyond the experience of walking into one of the shops, trying out the flavours, getting your usual, and enjoying your cone in a bright pink room, there's more of that coming.
Dara's Ice Cream just launched Dara's Museum of Wonders in Marassi
View this post on Instagram
Dara's Ice Cream has been hinting at it for quite a while but it's finally open! You might be wondering how's it different from any of the other Dara's Ice Cream shops. It's vastly different!
There are games, merch, art installations, and FREE ice cream with every ticket!
So, if it's in Marassi, who can get access to the museum? According to the page's Instastories Q&A only Marassi residents and visitors of Marassi residents can get access.
Tickets are available at the ice cream shop across the corner from the museum.