Latest
Egyptians Have Won 43 Medals At The 2022 Mediterranean Games So Far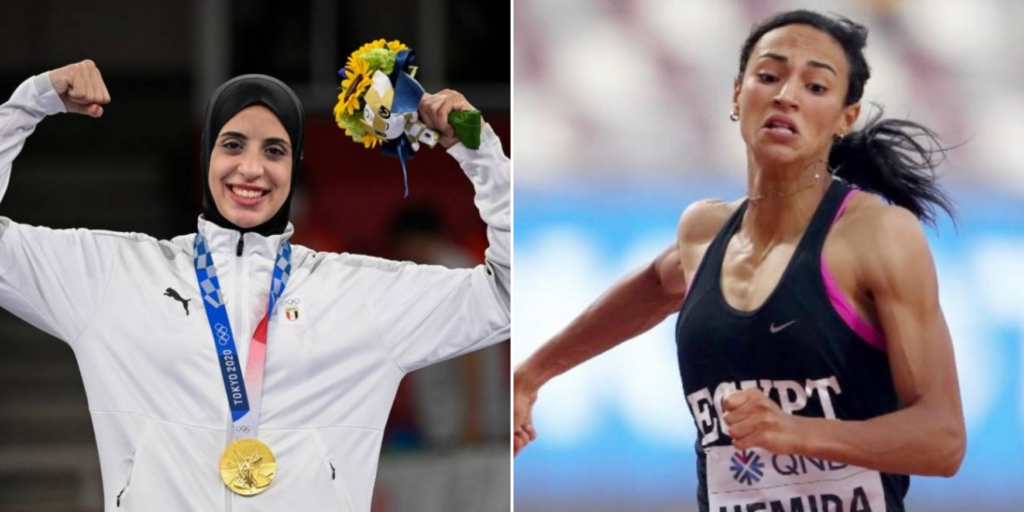 One more day is left of the 2022 Mediterranean Games, which is being hosted in Oran, Algeria this year.
So far, Egypt has performed amazingly with 43 medals won so far
Egyptian athletes have taken home 11 gold medals, 14 silver medals, and 18 bronze medals. That's pretty impressive in our books!
183 Egyptian athletes are participating in the games this year, ranging from weightlifters, karate, judo, and sprinting to name a few!
We've rallied up all the names who have one so far, here's the full list:
Gold:
Bassant Hemida – Athletics
Youssef Badawy – Karate
Feryal Abdelaziz – Karate
Mohamed Abdelmawgoud-Judo
Yousry Hafez- Boxing
Neama Said – Weightlifting
Ziad Elsissy – Fencing
Amr Reda Hussen – Wrestling
Mariam Alhodaby, Dina Meshref, Hana Goda – Table Tennis
Silver:
Abdalla Abdelaziz – Karate
Reem Salama – Karate m/Ts
Ahlam Youssef – Karate GLOBAL BRANDS
Abdellatif Mohamed – Wrestling
Yehia Hafez – Wrestling
Omar Assar – Table Tennis
Ahmed Eltamadi – Weightlifting
Esraa Owis – Athletics
Karim Abokahla – Weightlifting
Ashrakat Darwish – Taekwondo
lhab Abdelrahman – Athletics
Bronze:
Amr Aboukora – Karate
Ahmed Lotfy – Karate
Haithem Mahmoud – Wrestling
Omar Abdelrahman – Wrestling
Noureldin Hassan – Wrestling
Doha Hany – Badminton
Shaimaa Mohamed – Wrestling
Samar Amer – Wrestling
Youssry Samy – Judo
Shahd Elhosseiny – Taekwondo
Ali Zahran – Gymnastics
Basma Emad – Weightlifting
Yomna Ayyad – Boxing
Omar Elsayed-Boxing
Ahmed Sayed Ashour – Weightlifting
Mohamed Magdi Hamza – Athletics