Inspo
Egypt's Okhtein Collaborated With French Luxury House Balmain During Paris Fashion Week
A unique, expertly created piece by the Egyptian label Okhtein was showcased in the Balmain catwalk show during Paris Fashion Week.
The sisters incorporated Okhtein's distinctive snake-shaped brass bangle in the set for the Balmain runway
The design in question was a gorgeous bustier made of broken resin.
The comeback of Renaissance-inspired art served as inspiration for Okhtein's founders, Aya and Mounaz, and was also the subject of Balmain's creative director, Olivier Rousteing's, most recent Balmain exhibition.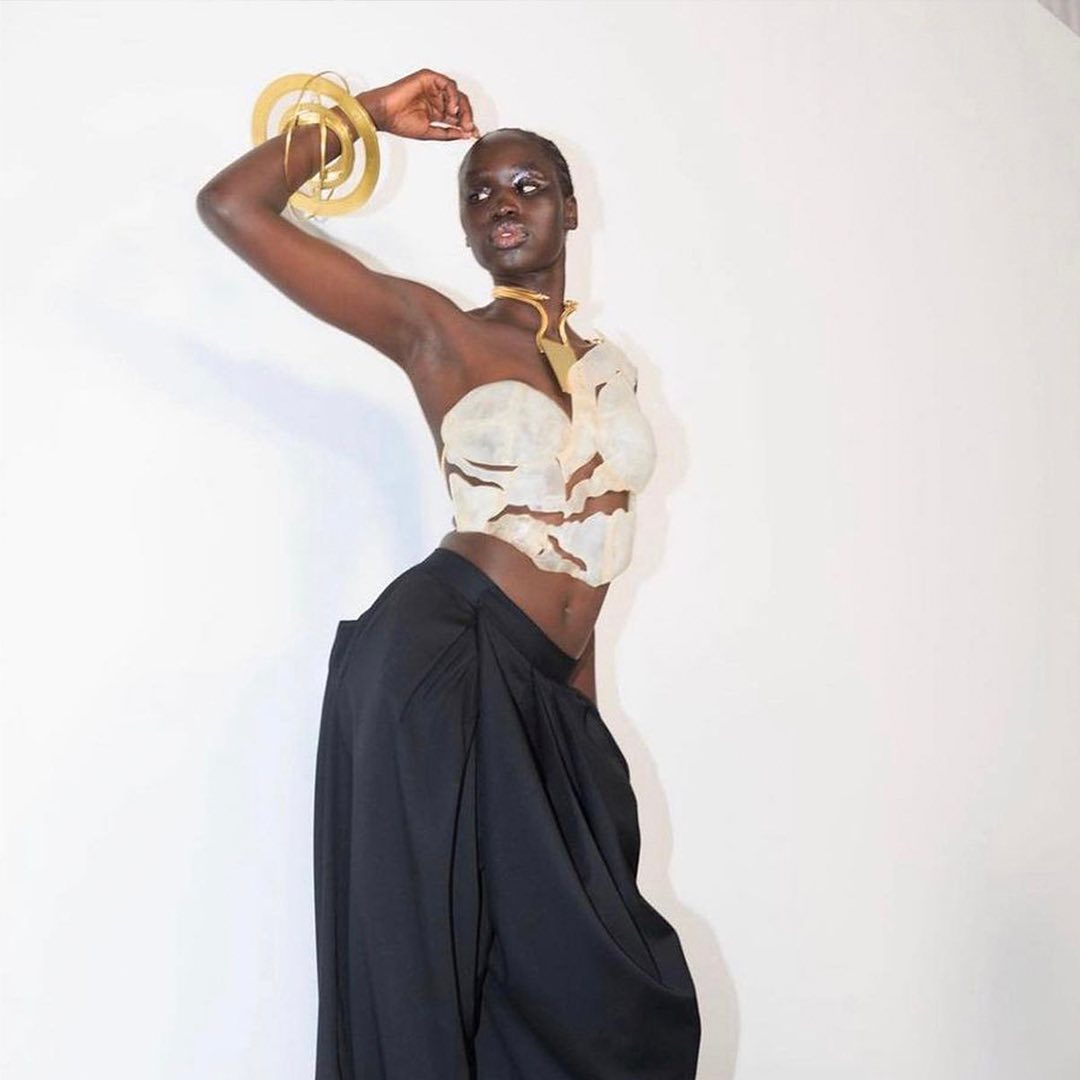 This theme shows how classic works of art may be modernised for usage today with a new approach on fashion as performance art.
The bustier combines fractured epoxy and gold-dipped metal ornaments.
Dramatic in nature, the work draws on Egypt's illustrious past and culture to produce a story that serves to both convey its own story and present it to a wider audience.
View this post on Instagram