Latest
Egypt's Red Crescent Launches A Donation Campaign To Syrian Victims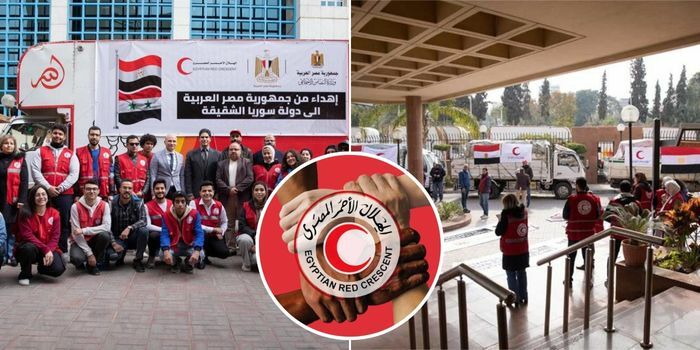 Egyptians can now donate to Syrian quake victims
The Egyptian Red Crescent announced cooperation with various other NPOs and influential public figures to provide relief aid to Syrians who were harmed by the earthquake on Monday 6th of February.
The organization announced its cooperation with renowned Egyptian businessman Ahmed Abou Hashima, the cooperation resulted in the shipment of Medical convoys to affected areas in Syria.
Tamer Hossny
The Red Crescent also announced its cooperation with the Egyptian singer Tamer Hosny who responded quickly to the organization's needs through donations and supporting Egyptian and Syrian volunteers at the organization.
Consecutively, the Syrian Red Crescent announced on their facebook account that they have received 20 tons of medical supplies. The materials arrived at Damascus International Airport on 3 airplanes to support those who need it.
Conclusively, Egyptians can now donate to Syrian Victims using these methods:
Egyptian Red Crescent's official website: https://www.egyptianrc.org/Donate/online-donation?fbclid=IwAR2TlNE87l-N5sldbkjlpObvZQyjpvRey0CEx4l4SM126EKr3lybvam-6js
Al Ahly Bank: 911111
Commercial International Bank (CIB): 100035211157
Arab African International Bank: 702 379-3910-001
Or you can send an SMS to 9770 with the word "Syria"