Community
Get Caffeinated At These 8 Spots In The Capital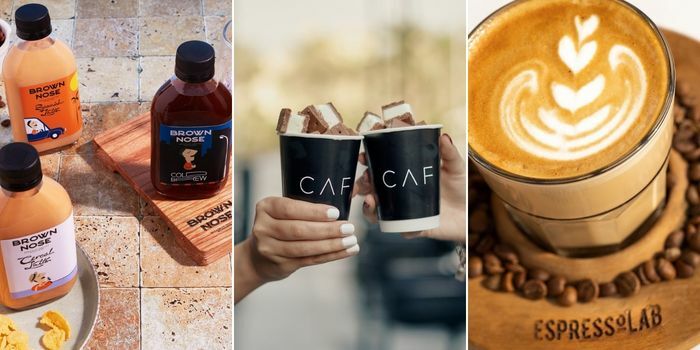 Sometimes you need a little pick-me-up cup of coffee or a slice of brownies with friends to take the edge off a hectic week. That's where cafes come in. It's laid-back, it's got coffee, and it's easy.
We're highlighting some of the best cafes in Cairo where you can go for a quick coffee fix or a laid-back date
8. Cake Cafe
This chill-out spot has 3 locations spread out throughout the city. It's got you covered with a great cup of coffee, milkshakes, cakes and desserts galore, and great lunch options.
View this post on Instagram
7. Espresso Lab
With also quite a few locations across Cairo, Espresso Lab is the place to hit when you need a laid-back place to chill, with a refreshing cup of iced latte or warm coffee.
View this post on Instagram
6. Cult
Cult is located in the Walk of Cairo and in Sheikh Zayed, we're talking Cairo/Giza. This is definitely the place to go to if you want the full-on cafe experience with breakfast and specialty matcha.
View this post on Instagram
5. Qahwa
This is more than a cafe because it takes you from breakfast to dinner and everything in between!
View this post on Instagram
4. Seven Fortunes
They've got that special bean so if you're a lover of pure coffee, you'll enjoy this! Want something a little sweet? Try their speciality salted caramel latte.
View this post on Instagram
3. CAF
This one isn't an Egypt original creation but since it opened, people have flocked to it. They're pretty famous for their ice cream sandwiches in the coffee – it's a BOMB mix!
View this post on Instagram
2. Brown Nose Coffee
Let's talk about their waffles though! If you're in the market for a good cup of speciality coffee, this is the place, from cereal latte to cold brew.
View this post on Instagram
1. Le Flandrin
It's a restaurant and cafe where you can get your breakfast, lunch, dinner, and of course coffees and dessert. It's French so you know it's good.
View this post on Instagram