Latest
Google Honors Egyptian Actress Karima Mokhtar With A Doodle On Their Homepage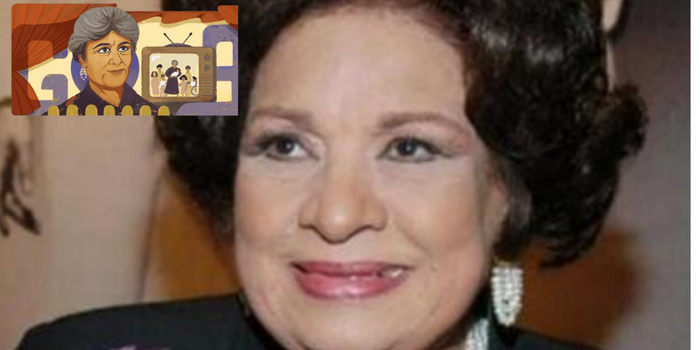 Google honors pioneering Actress Karima Mokhtar with a Doodle on their homepage
Google honors the late Karima Mokhtar, a pioneering Egyptian actress, with a Doodle on the search giant's homepage. The Doodle, which was created by Cairo-based artist Dalia Maklad, depicts Mokhtar in a theater stage setting, with a retro microphone and a spotlight shining on her.
She starred in many successful Egyptian films and series, such as "Yarab Walad" and "Yetraba F Ezzo". Her performances on stage were highly praised and she was considered one of the leading actresses of her time.

Karima Mokhtar was born in Egypt in 1934 and began her career as an actress in the 1940s. She was one of the most prominent actresses of her time, known for her versatility and range as an actress but especially for her roles as a mother as she often portrayed maternal roles with depth and humility.