Community
The Intoxicated Driver On Suez Road Is Being Transferred To Criminal Court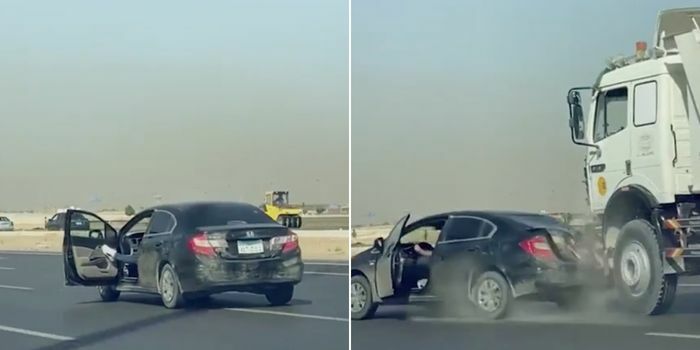 A man was spotted diving recklessly on the Suez Road a couple of days ago. He was swerving left and right with the car door wide open
Bystanders were quick to capture the whole ordeal and the video went viral. The man appeared to be under the influence. Other drivers on the road were trying to get him to stop by blocking the road with their own vehicles and even a truck hit the back of his car in an attempt to halt the car. A police car was not far behind.
When he finally stopped driving, bystanders then pulled him out of his car and began inflicting violence.
View this post on Instagram
The Public Prosecution will transfer the driver to Criminal Court
The Attorney General has ordered the transfer of a university employee – 47 years old (the driver) – to the Criminal Court for punishment for possession of narcotics under statutory circumstances and driving a car under the influence on Suez Road.
The Public Prosecution has ordered a copy of the case; the driver of the truck which collided with the accused's car, and the statement of the people who assaulted the accused after he stopped.
View this post on Instagram