Latest
Pieces of Graffiti That Prove Cairo's Art Scene Is Alive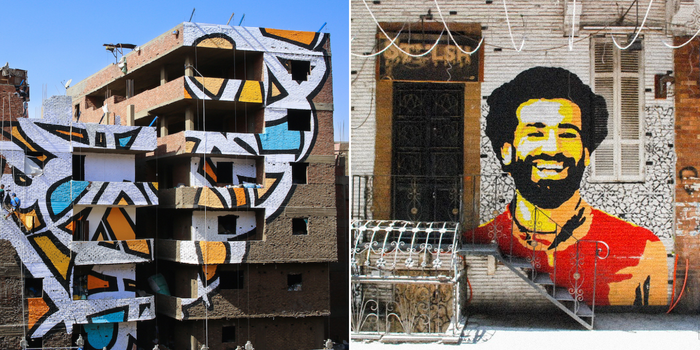 Graffiti emerged in Egypt as a form of freedom of expression starting with the revolution. It has since flourished to become a form of art appreciated in Cairo's art scene and recognized for its immense creativity and intricacy.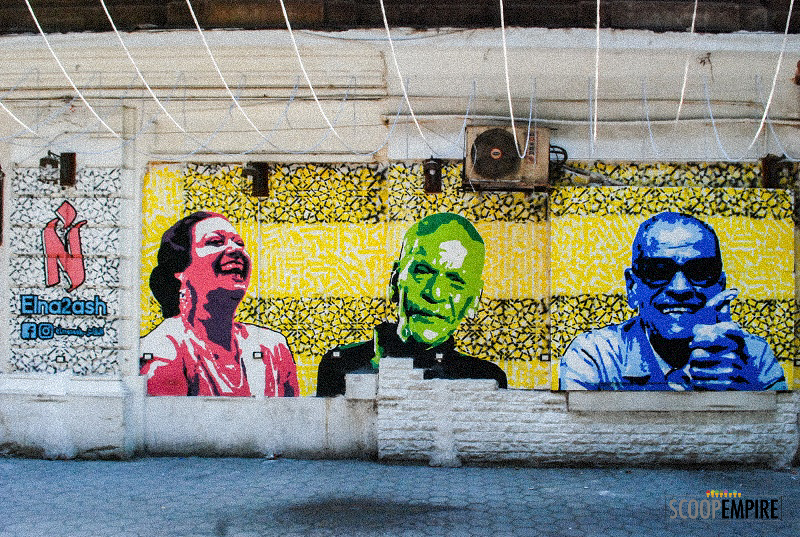 eL Seed's Calli-graffiti
Arabic calligraphy intertwined with the art of graffiti makes for a beautiful outcome.
Tunisian artist eL Seed's "Perspective" installation can be spotted on multiple buildings in the neighborhood of Zaraeeb in Cairo.
His 'calligraffiti' style is a result of his passion for street art and his Arab background. He's also used this previously in other graffiti pieces, sculptures and canvas pieces.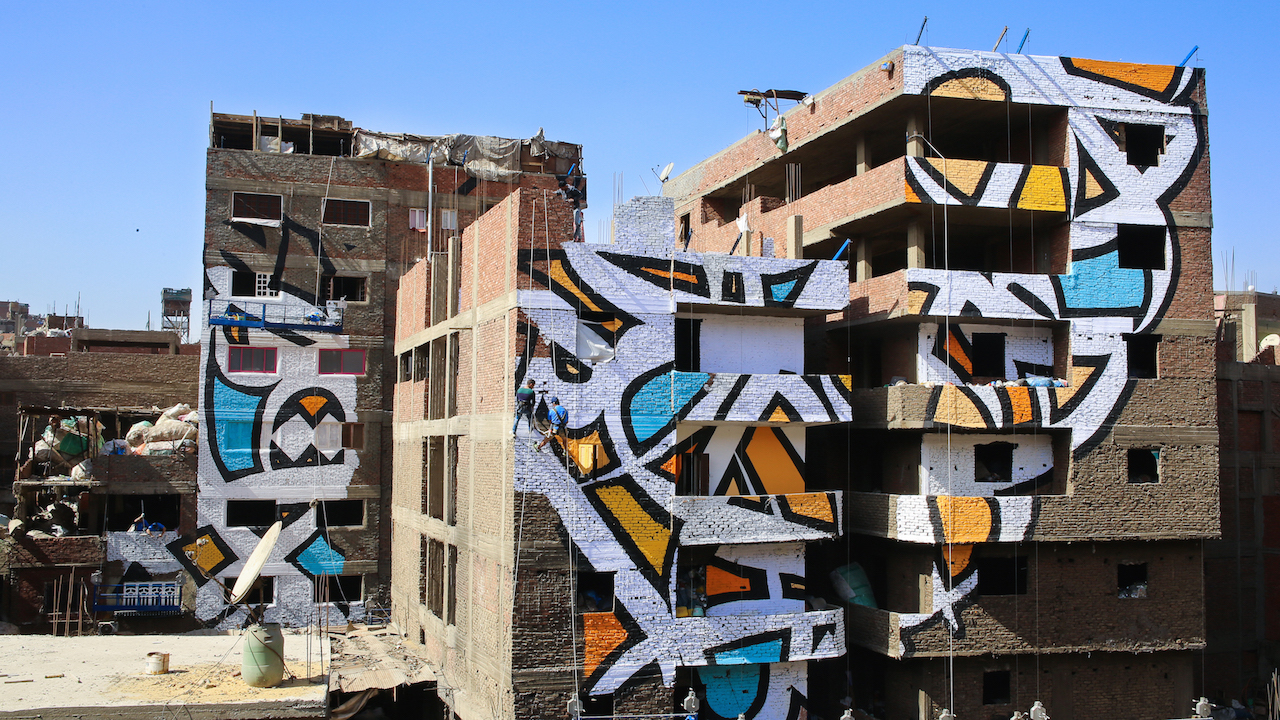 Mo Salah Graffiti
This piece adorns one of the walls of Downtown Cairo is perfectly executed by local artist "El Na2ash". You can also spot other murals representing different Egyptian icons in the area, such as Naguib Mahfouz, Om Kalthoum, and others.
Om Kalthoum In The Covid-19 era
Yet another hit by artist El Na2ash, featuring a modern twist on the legendary Singer Om Kalthoum with a face mask.
He also incorporates Arabic calligraphy with the graffiti, for an authentic touch.
View this post on Instagram
Next: Properties On Suez Rd Are Being Removed To Make Way For Road Expansions