Community
Ramy Gamal Plans To Help This House Painter Rise To Fame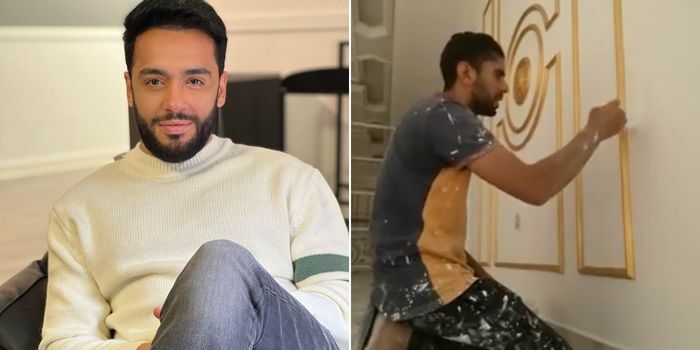 A video of a house painter singing a classic song went absolutely viral over the past week and singer and composer Ramy Gamal prompted a nationwide search for the man with the excellent vocals.
Ramy Gamal posted the video on his socials addressing the man saying "I need someone to connect me to this beautiful, brave man, with the voice I haven't come across in a long time. It's urgent, I want to sing a duet with you and I want to record your songs as a gift from me to you."
Ramy Gamal managed to get in touch with the painter to rise him to fame
View this post on Instagram
The man behind the incredible voice is Ahmed Salem
He would occasionally sing on the job and share the videos online. This one, shared a year and a half ago, went viral and got picked up by Ramy Gamal.
Both met up in Cairo this past week and made plans to record and release several songs.
We should be expecting to see Ahmed on the big screen, on Isaad Younes' show Saheb El Saada, where he'll make his first singing debut!
View this post on Instagram