Feature
This Man Swam Across The Red Sea In Just 16 Days!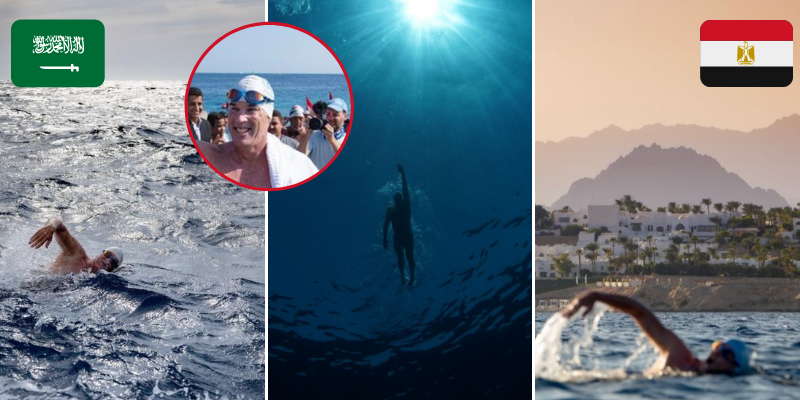 Most people prefer to take a flight from Saudi to Egypt, but Lewis Pugh chose a totally different mode of transport. The avid swimmer made it his mission to swim across the Red Sea and did it in just 16 days 👏
Lewis Pugh is now officially the first man to swim across the Red Sea
View this post on Instagram
He started his journey from Tiran Island, on the northwestern area of Saudi Arabia
View this post on Instagram
Lewis's 123 kilometer journey started in Saudi, as he later made his way across the Arabian continent through Sharm Al Sheikh, and eventually swam onshore Egypt's city of Hurghada. The journey took a little over 16 days, and the swimmer posted all the pictures on his Instagram.
Lewis covered 12 kilometers each day for 2 weeks 😱
View this post on Instagram
The swimmer was actually swimming among 40 different shark species in the water 😮.  Lewis is also an environmental activist who swam this path in order to raise awareness about the preservation of coral reefs. He mentioned seeing beautiful marine life in the waters of the Red Sea, including manta rays, turtles, colorful fish, and more!
He shared images of the lengthy swim and beautiful views along the way 📸
View this post on Instagram
This looks magical…
View this post on Instagram