Latest
This Viral Video Shows You How To Go From Africa To Asia In 10 Minutes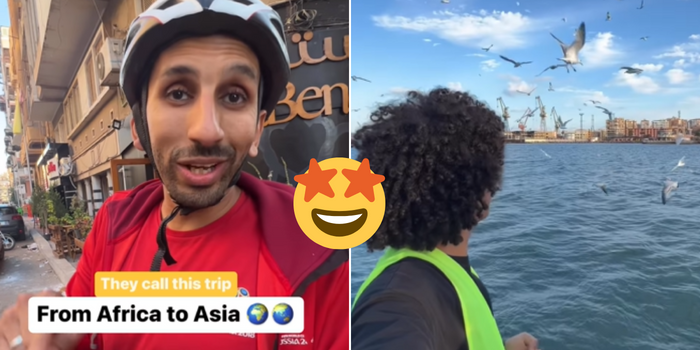 Egypt is full of hidden gems and this one has our mind blown!
Instagram blogger Muhamed Nasser took to Instagram to share his 10 minute journey by bike from Africa to Asia, yep literally cross-continent in such a short period of time. All by biking through Port Said!
View this post on Instagram
So, how can we actually go from Africa to Asia in 10 minutes?
Nasser explained that in order to successfully complete this endeavor, you have to head to Port Said and bike to the ferry station which will take you from Port Said's African side to Port Said's Asian side "Port Fouad"
Bonus: you get to enjoy mesmerizing small towns inspired by French architecture and stunning Turkey-esque views from the ferry ride to "Asia"