Latest
5.95 Billion People Engaged With The FIFA World Cup Qatar 2022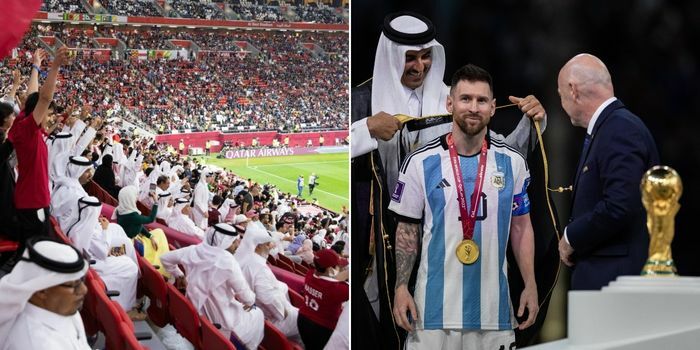 The FIFA World Cup Qatar 2022 was hands-down the best thing to happen in 2022. The city of Doha was buzzing with positive energy and cheerful crowds all throughout the tournament 😍 It's officially been a month since the first match.
On social media, according to Nielsen, there have been 93.6 million posts across all platforms, with a 262 billion cumulative reach and 5.95 billion engagements.
One month on from #Qatar2022 🏆🔢

From 172 goals to 420,000 volunteer applications, we take a look back at the record-breaking numbers from the 22nd edition of the #FIFAWorldCup:

— FIFA (@FIFAcom) January 18, 2023
Here are some other highlights in numbers:
1. 172 goals were scored.
2. 88,966 spectators packed into Lusail Stadium during the final match.
3. 1.5 billion people from around the world watched the final on TV.
4. 20,000 people volunteered.
5. 420,000 people registered to become volunteers.
6. 3.4 million people watched the matches at the stadiums.
7. 3 women were the first in history to referee in the World Cup (Stéphanie Frappart, Neuza Back and Karen Diaz).