Inspo
These 5 Public Art Installations Prove Qatar's Art Scene Is Fire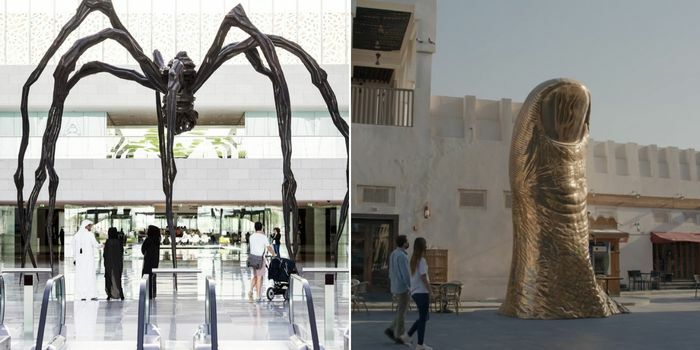 Art can often be misunderstood. We know it's 9 times out of 10, supposed to be beautiful and provoke an emotion. What makes Qatar so beautiful is how it integrates art into virtually everything.
Take a stroll on a good day when it's not too hot and you might just notice how art is all around.
Here are the 5 public art installations that prove Qatar's art game is strong
5. 'Egal' by Shouq Al Mana
This piece pays tribute to the nation's history and tradition through its cultural headwear. It was a symbol of respect towards Qatar's leaders, citizens and residents during the blockade that began in June 2017.
Find it at Lusail Marina Promenade.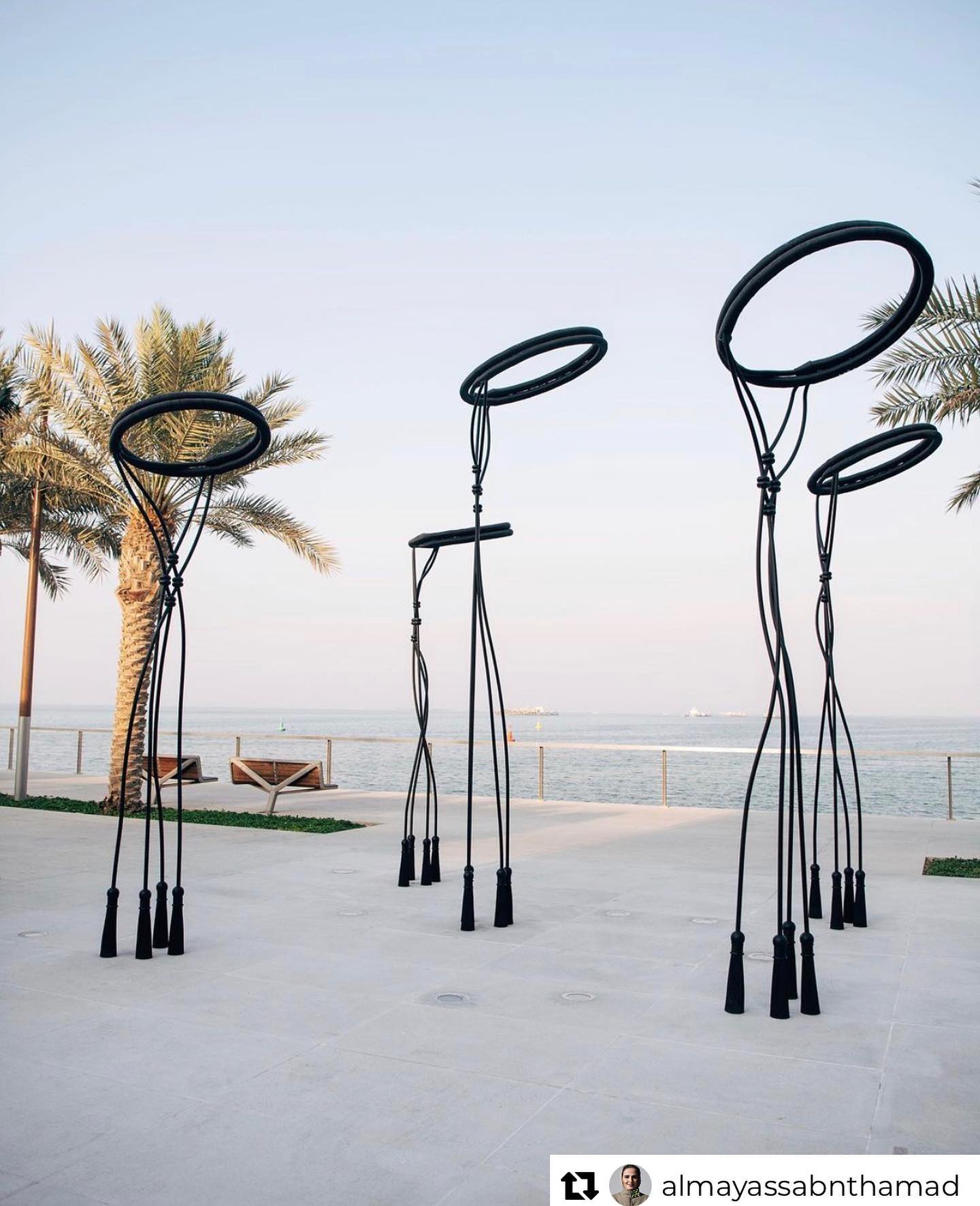 4. Lamp Bear
Everyone's seen the outstanding art installation at Hamad International Airport, the stuffed toy bear under a lamp. It's an artwork by Urs Fischer.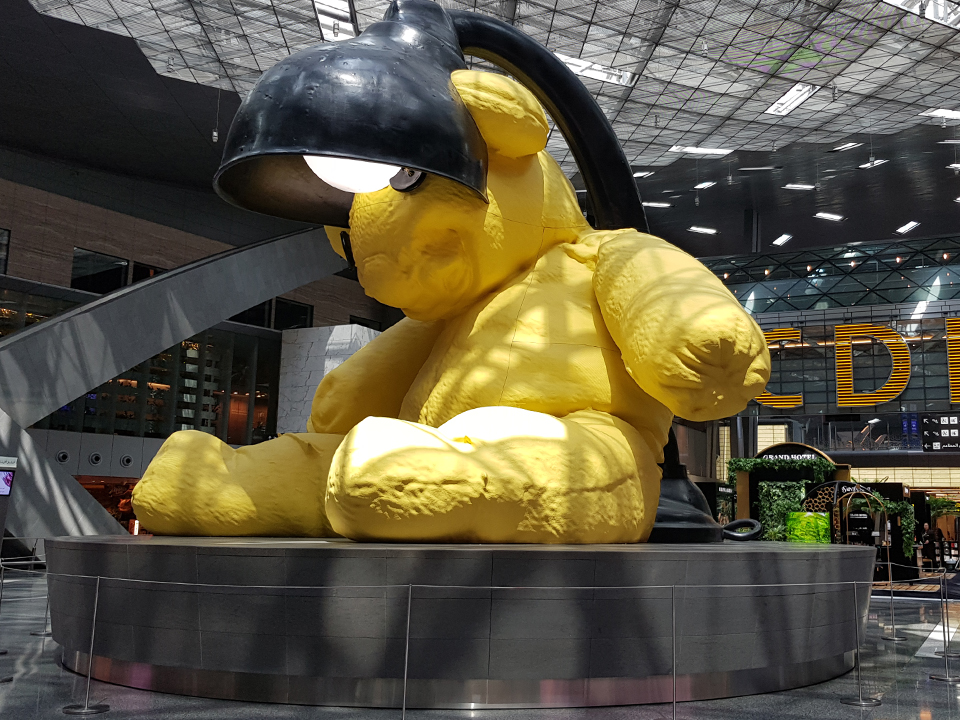 3. The Miraculous Journey
Damien Hirst's The Miraculous Journey speaks of the beauty of the extraordinary human reproductive process.
You can find it in front of Sidra Medical Centre.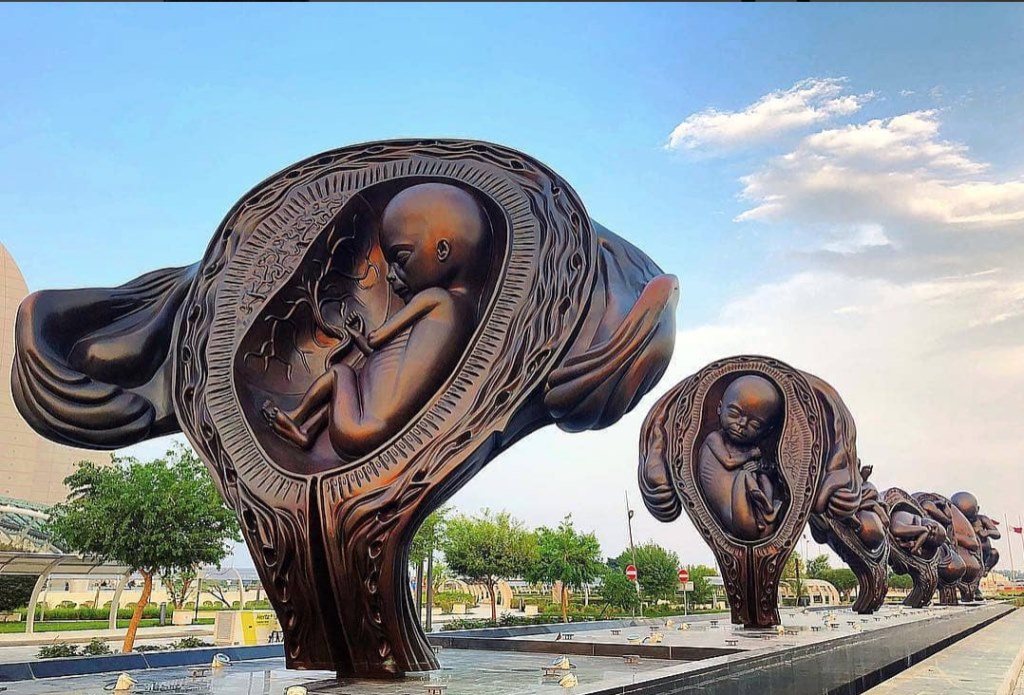 2. Maman by Louise Bourgeois
It's quite an unexpected piece but it's definitely an attention-grabber! It's about a protective mother carrying her eggs. Although it's a daunting art installation, it has a beautiful meaning.
"The spider is an ode to my mother. She was my best friend. Like a spider, my mother was a weaver. Spiders are friendly presences that are helpful and protective, just like my mother" Lousie said.
You could find it in Qatar's National Convention Centre.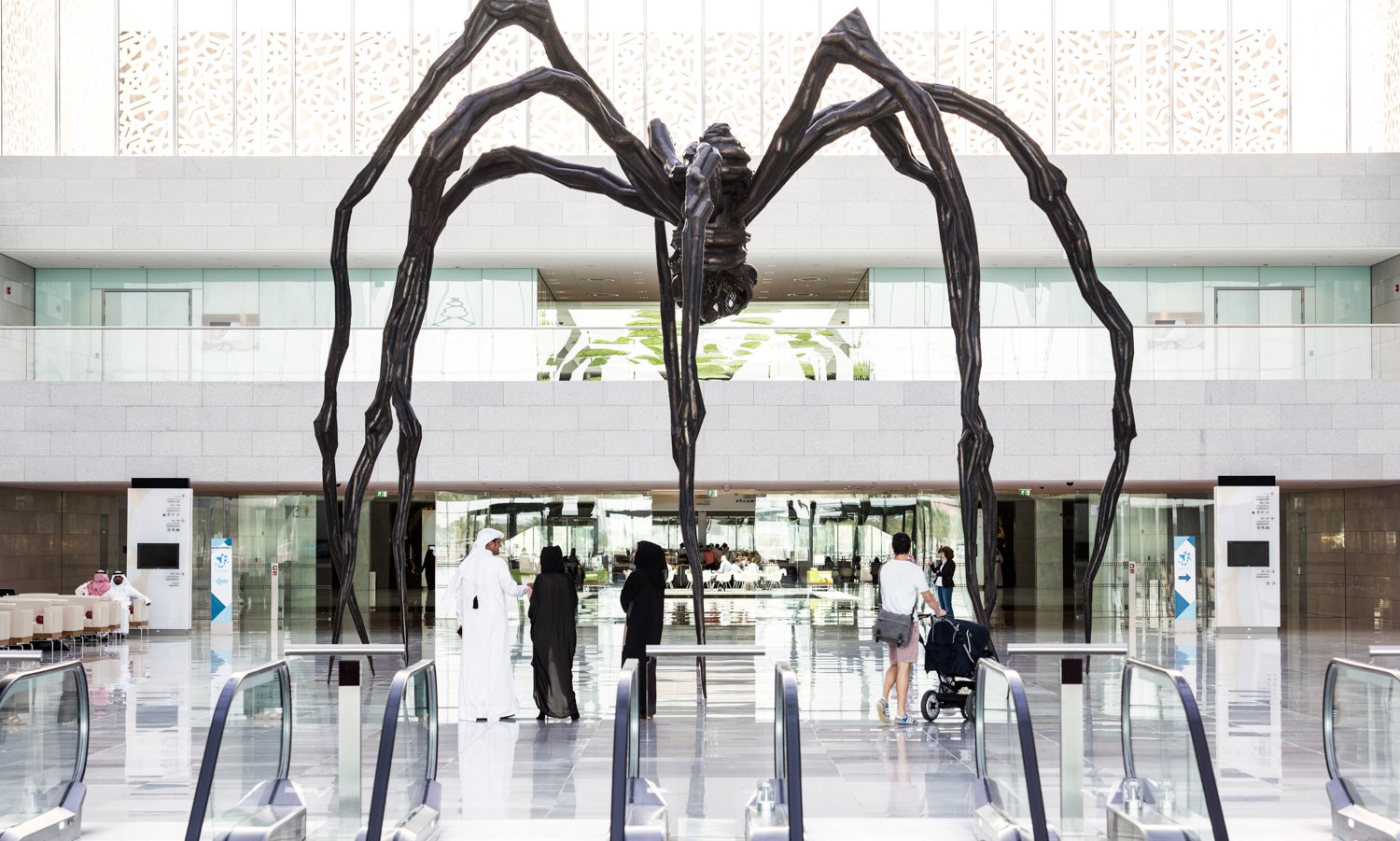 1. César's Pouce
It's been strategically placed in Souq Waqif to act as a landmark of modern art in the heart of the city, combining the traditional with the contemporary.