Latest
A 7.9 Earthquake In Turkey Killed More Than 100 People Today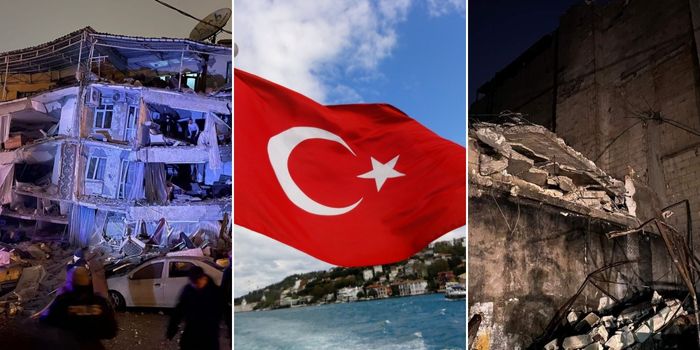 This morning, an earthquake has hit a wide area in south-eastern Turkey, near the Syrian border. Resulting in the death of more than 100 people and the entrapment of many others.
The 7.9 magnitude earthquake hit Turkey and was felt in Cyprus, Lebanon and Syria
In Turkey, officials confirmed more than 76 deaths so far and 10 cities hit, including Diyarbakir. While, in Syria, more than 50 people were killed, state media reported.
The Turkish Interior Minister Suleymon Soylu said 10 cities were hit by the earthquake
Of these 10 cities in Turkey were Gaziantep, Kahramanmaras, Hatay, Osmaniye, Adiyaman, Malatya, Sanliurfa, Adana, Diyarbakir and Kilis.
Local officials reported at least 23 deaths in Malatya province, north-east of Gaziantep. Moreover, Sanliurfa reported 17 deaths. Diyarbakir and Osmaniye reported more deaths due to the earthquake.
Lastly, about 440 people were injured.
🚨🇹🇷 #earthquake in #Turkey hundreds of people removing rubble in search of survivors.#Turkiye #nurdagi #Anayazi #Gaziantep #Syria pic.twitter.com/XkLZgtN6kt

— UZAIR SHAHID (@UZAIR_SHAHID) February 6, 2023
Watch The Lovin Dubai Show: Mission Accomplished! Dubai Tourism Bounceback Hits Record Levels
Click here to sign up for the Lovin Doha newsletter to access the latest trending stories!