Latest
88,966 Fans Watched The Final World Cup Qatar Match At Lusail Stadium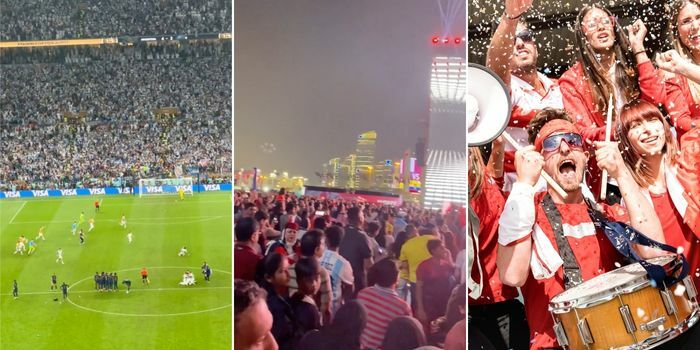 Qatar managed to organise one of the biggest events in the world and did so spectacularly. Millions of fans from all over the world flew to Qatar to be a part of the action.
The FIFA World Cup Qatar 2022 will go down in history!
Here's how successful the World Cup was in numbers for you fellow mathematicians
#QNA_Infographic |
Summary of 2022…#Qatar_World_Cup_2022.. An immortal Qatari legacy in the history of World Cup. #QNA https://t.co/Ku7JMQJ2Oq pic.twitter.com/wbG4Yh6FmC

— Qatar News Agency (@QNAEnglish) December 31, 2022
1.4 million fans flew to Qatar and 88,966 fans watched the final match at Lusail Stadium
The attendance of the fans at the World Cup in Qatar broke many records as it exceeded since the quarter-finals 3,113,889 fans in 60 matches, while the total number of fans recorded in the World Cup Russia 2018 in 64 matches 3,031,768 fans.
The World Cup in America in 1994 topped the list of the largest crowds in the history of the tournament, with an attendance of 3,587,538 fans, putting Qatar in third place, and Brazil in 2014 in second.
The FIFA Fan Festival attracted more than 1.8 million fans, who enjoyed live broadcasts of matches and entertainment provided by the festival.
View this post on Instagram