Latest
A Flight From Brisbane To Doha Had To Make An Emergency Landing After Passengers Spotted Something On The Wing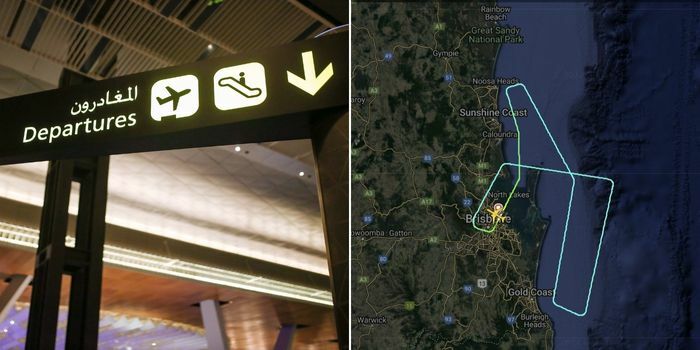 Sometimes things don't go according to plan, and as unfortunate as it may seem, sometimes it's for the best. A Qatar Airways flight on New Year's Eve took was scheduled to take passengers from Brisbane to Doha but couldn't make it.
Flight QR899 had to make an emergency landing on December 31 after 11pm after passengers noticed something "hanging from the wing"
The flight departed from Brisbane International Airport and what was supposed to be a lengthy 14-hour flight to Doha, was cut short.
Flight path of Qatar Airways Brisbane-Doha service on 31 December, which diverted back to Brisbane @GuardianAus pic.twitter.com/LsvPiXhuCq

— Elias Visontay (@EliasVisontay) December 31, 2022
Flight Emergency indicated that the pilots stopped flying at just 10,000 feet and put the plane into a holding pattern off the Gold Coast until they decided to u-turn
Flight Emergency had tweeted why the flight had to turn back around.
"I've had to delete the tweet describing the reason for this flight returning to Brisbane due to the passenger who contacted me being bombarded so badly by the press he's now had to delete his twitter, feel for him it's pretty sad he should feel the need to do that" Flight Emergency, tweeted.
After circling and maintaining a height of 10,000 feet, the plane landed back in Brisbane in less than 2 hours.
Qatar Airways flight QR899 has stopped its climb out of Brisbane and holding

— Flight Emergency (@FlightEmergency) December 31, 2022
According to a Qatar Airways spokesperson, there was a "technical issue" that caused the plane to return to Brisbane, reported Australian media