Latest
An Emirati Official Visited Qatar For The First Time Since The Resumption Of Diplomatic Ties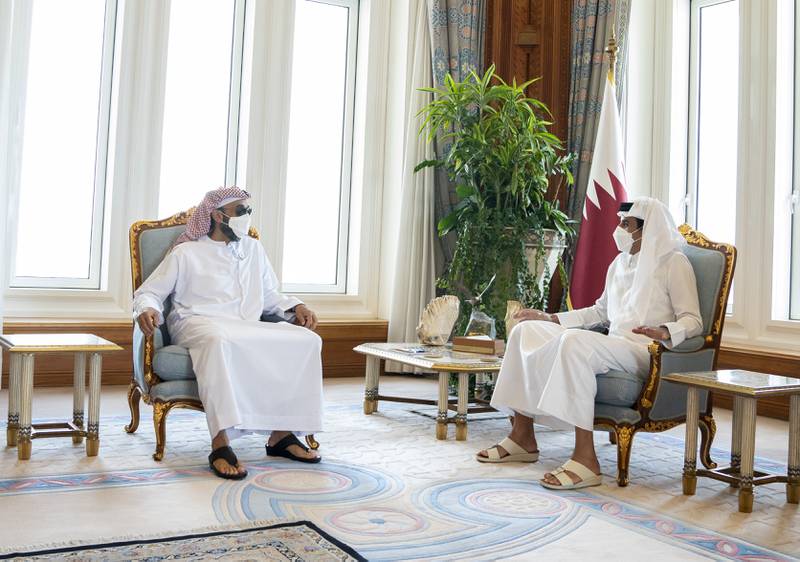 An Emirati Official Visited Qatar For The First Time Since The Resumption Of Diplomatic Ties
His Highness Sheikh Tamim bin Hamad Al Thani, Emir of the State of Qatar, today received a delegation headed by H.H. Sheikh Tahnoun bin Zayed Al Nahyan, National Security Adviser.
This comes after resumptions of ties between the GCC and Qatar were announced early this year.
The two nations' meeting was intended to touch up on bilateral relations and ways to further develop cooperation between the two countries, especially in the economic and trade fields and vital investment projects. 
Emirati senior official Sheikh Tahnoun bin Zayed and other officials landed in Doha on Thursday
According to WAM, the UAE senior officials were received by Sheikh Tamim bin Hamad Al Thani, Emir of Qatar.
Back in January was when Middle Eastern countries: Saudi Arabia, the UAE, Bahrain, Egypt and Qatar signed the Al Ula Declaration, re-establishing ties and opening land, sea and air borders back with Qatar.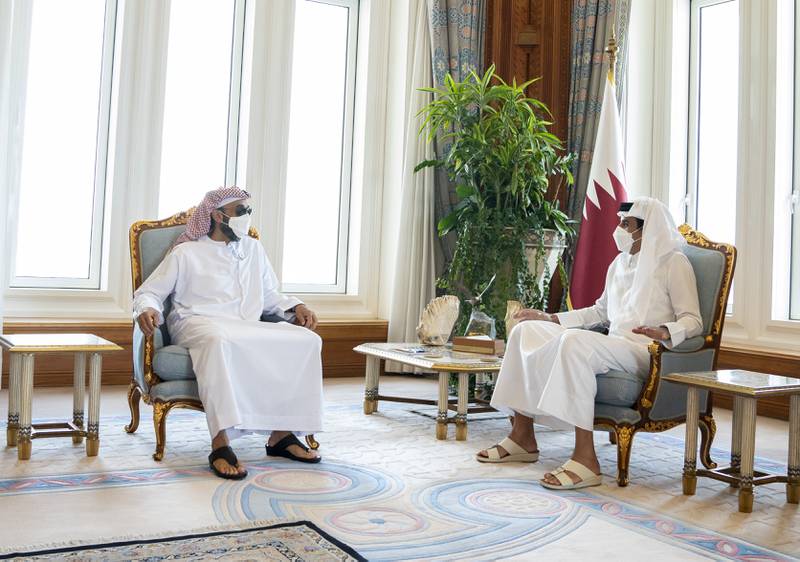 Catch today's Lovin Dubai show:
READ NEXT: Sheikh Mohammed Dedicates A Page To Beirut In His Newest Book
The UAE is home to many Lebanese expats. And over the past few weeks, the nation has struggled with fuel shortage that has effectively resulted in a country-wide power outage and medical supply shortage. Dubai residents have since been donating medical supplies to Lebanon.
Sheikh Mohammed bin Rashid Al Maktoum, the Vice President and Prime Minister of the United Arab Emirates, Minister of Defence, and the ruler of Dubai is openly supporting Lebanon.
The lebanese.community.in.uae Instagram page shared the page written by Sheikh Mohammed and the response of Lebanese poet, Maya Nassar.
The Ruler of Dubai wrote a very touching page about Lebanon in his book titled My Story
Read the rest of this article on our website here.