Announcements
David Beckham Is Kickin It In Qatar At These Hot Spots!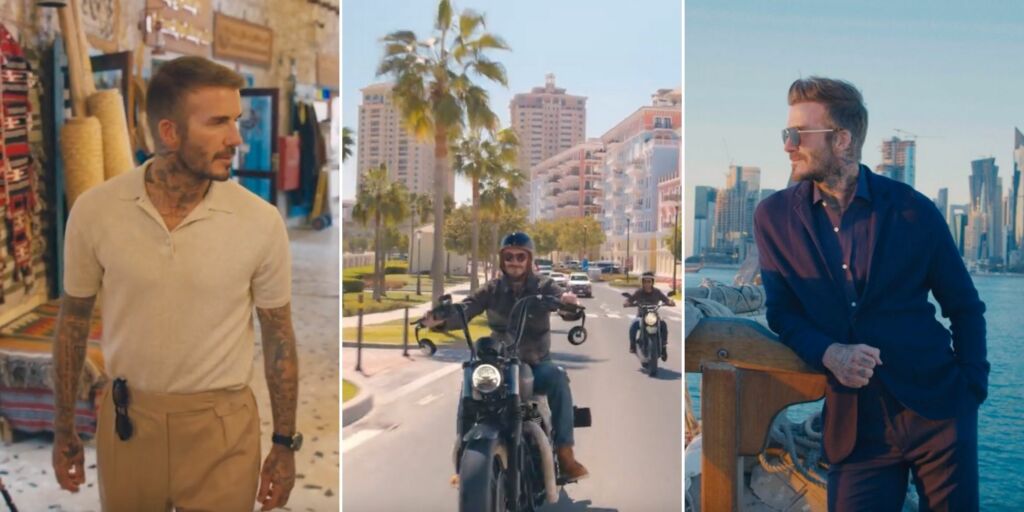 You read that right! David Beckham had a stopover in Qatar and he was Lovin every minute of it. Beckham went on a full out journey and explored everything Qatar had to offer, so it's time to explore the nation with him!
David Beckham's love of food culture led him right to the heart of Souq Waqif in Central Doha
Beckham met with Chef Noor Al Mazroei and the two of them explored the spice market of Qatar. Additionally, Chef Noor took the reins and showed Beckham the secrets of Qatari spices and food.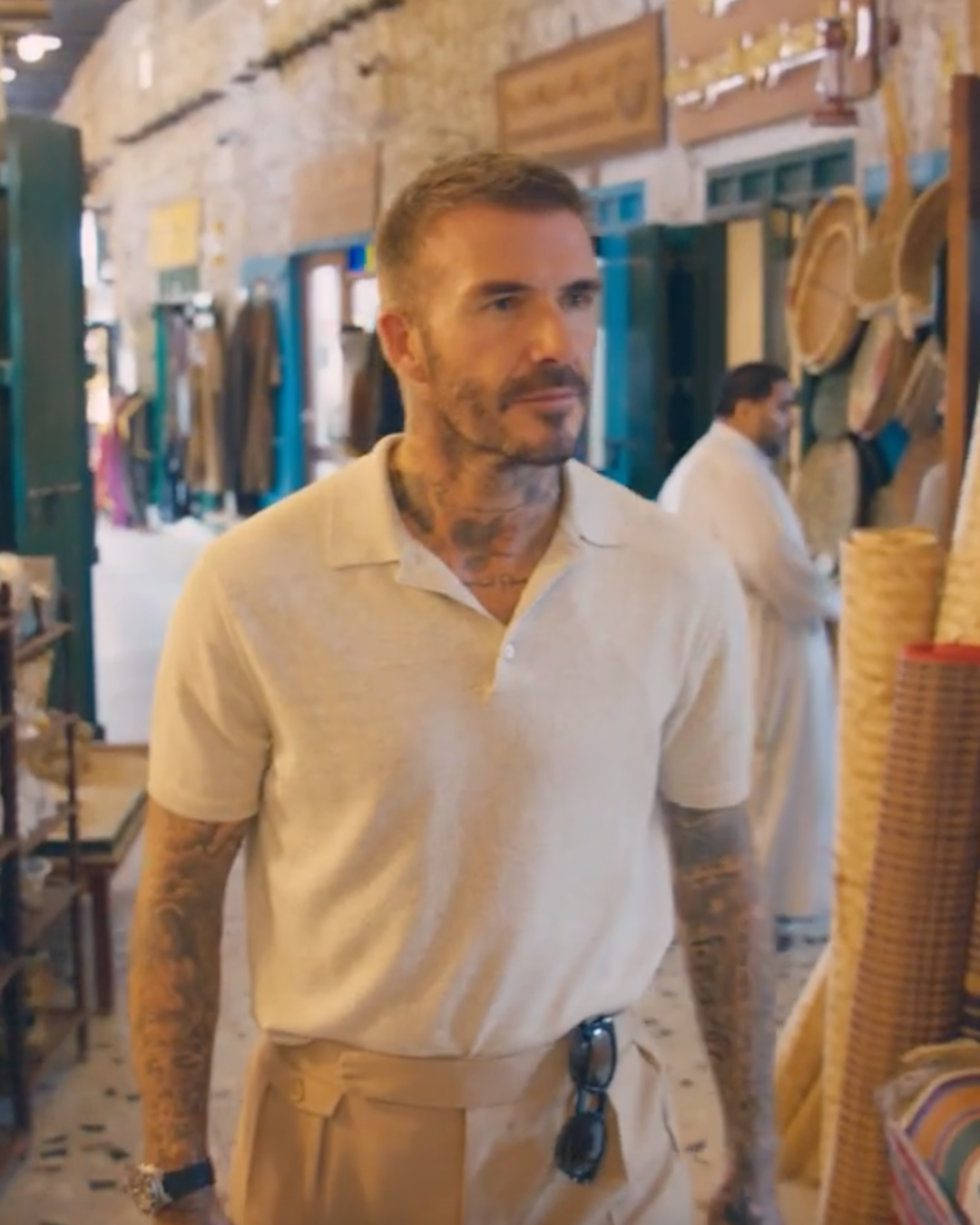 Diving deep into Qatar, Beckham visited and old diver's peal store
He visited "Pahlwan Saad Ismail Al Jassim The Old Pearl Diver" in the heart of Qatar. Furthermore, the shop keepers showed him the old tools used for peal diving. Such as the basket used to scoop up oysters, the nose blocker divers used to use, and the knife for chucking oysters.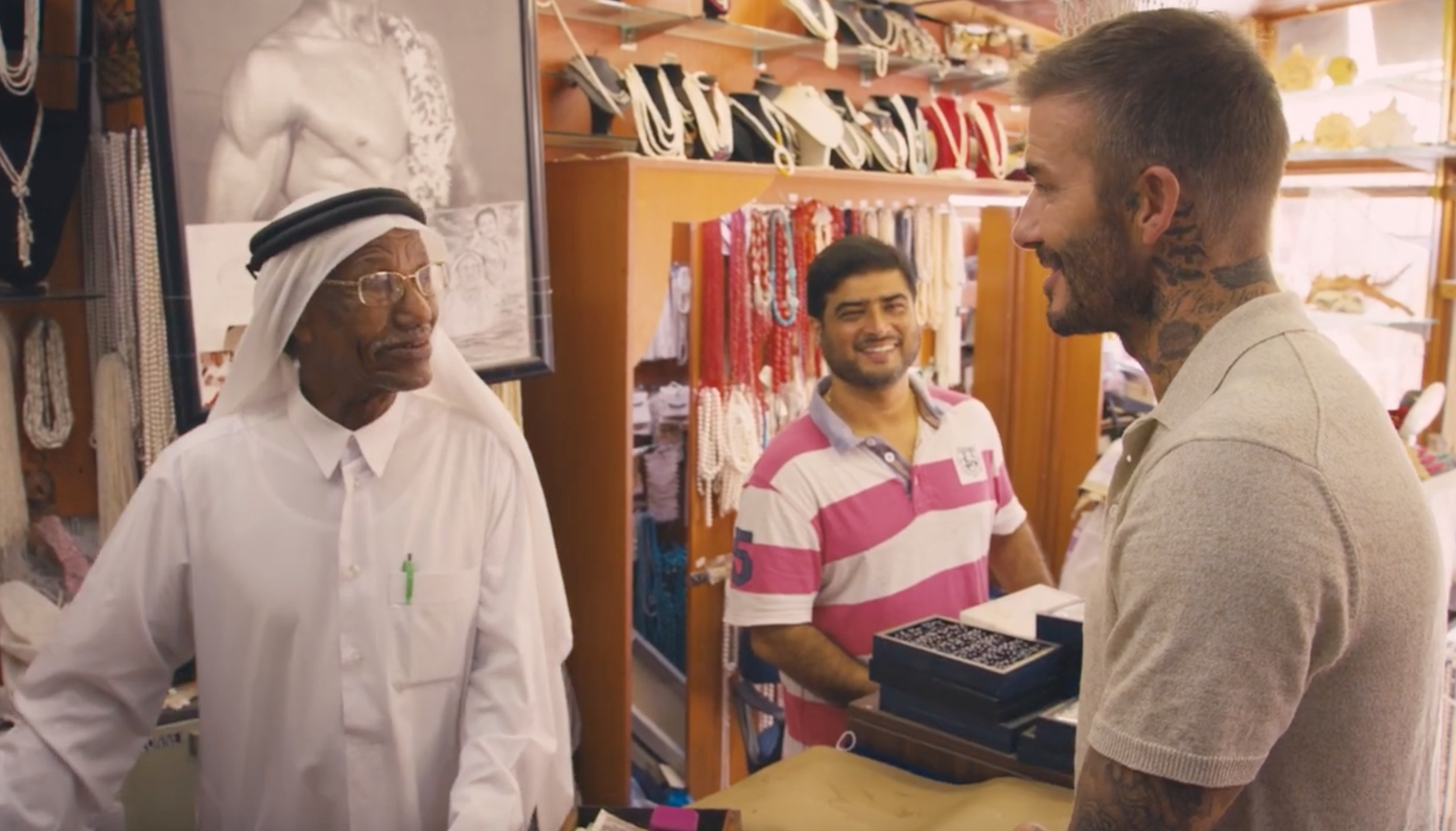 Next, David Beckham indulged himself into the art of Qatar at the Souq Waqif Art Centre
Immersing himself into the culture and art of Doha, Beckham explored the art center in the middle of Qatar.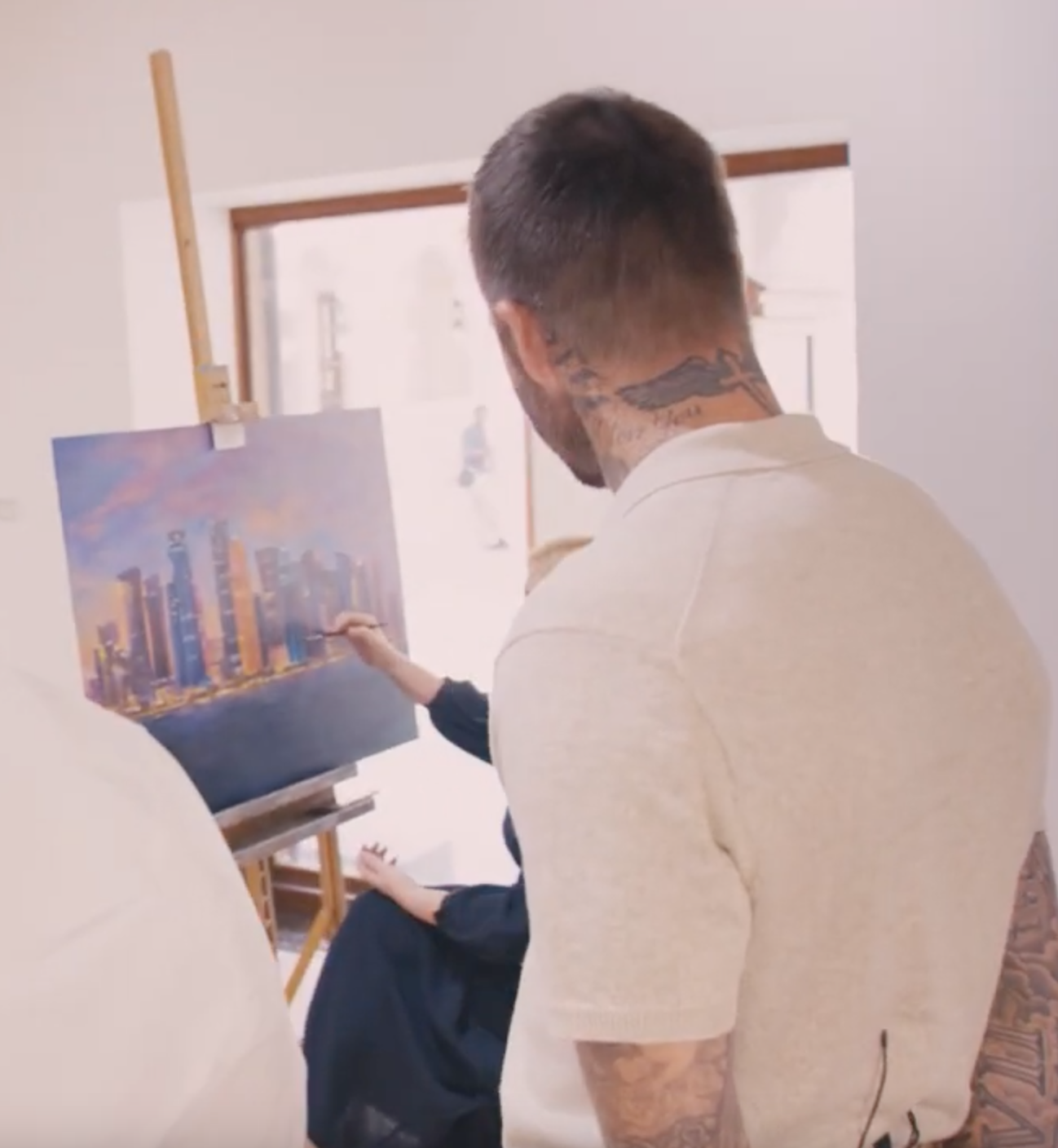 He then explored the culture of Qatar through the marvelous exhibitions at the National Museum of Qatar
From the history of Qatar to the natural exhibition of Doha, Beckham toured it all at the museum in Central Doha.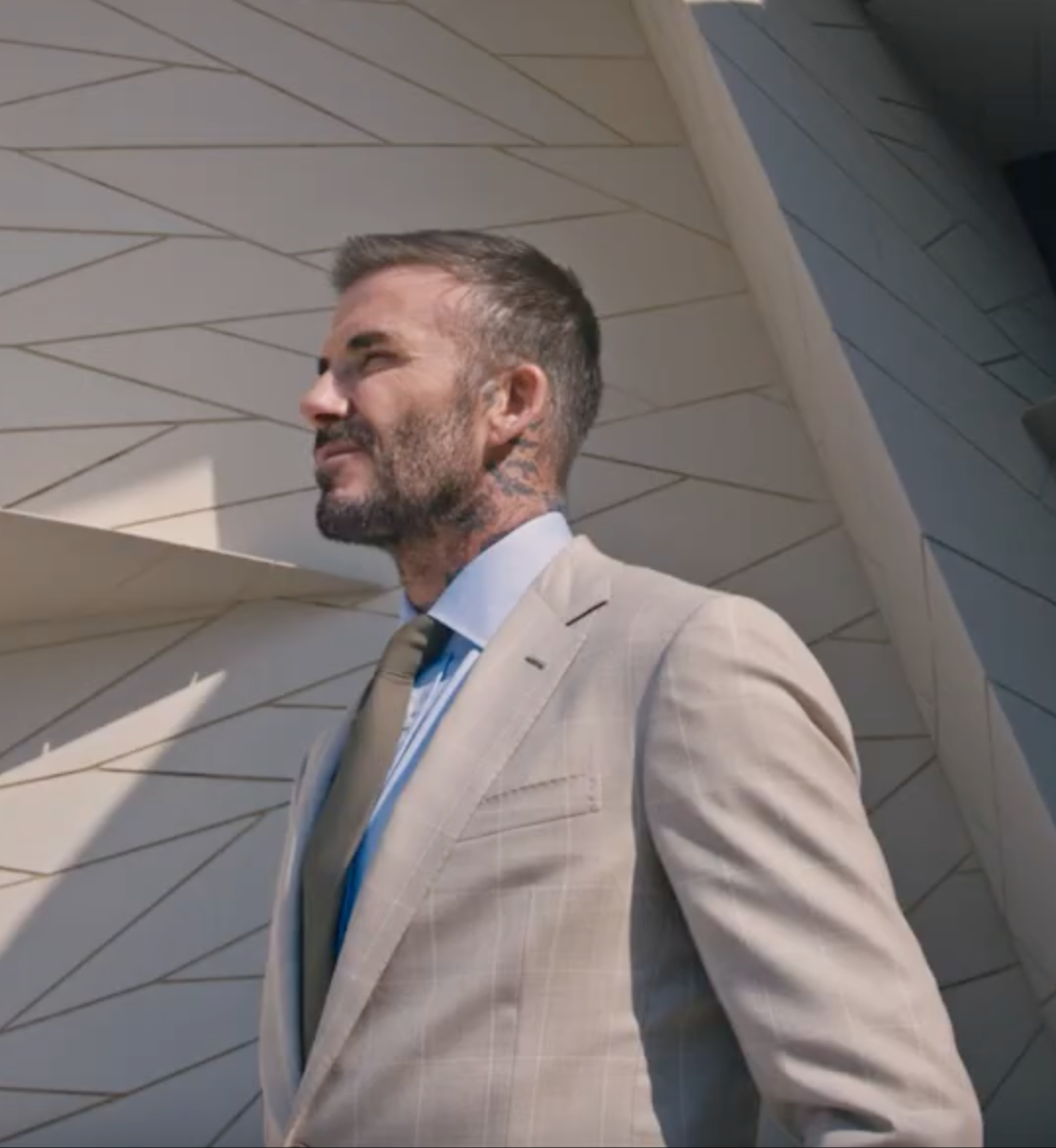 David Beckham also went to the desert where he watched the national bird of Qatar, the falcon, fly through the skies
Additionally, he indulged his cravings and love for food in a plate of Machboos.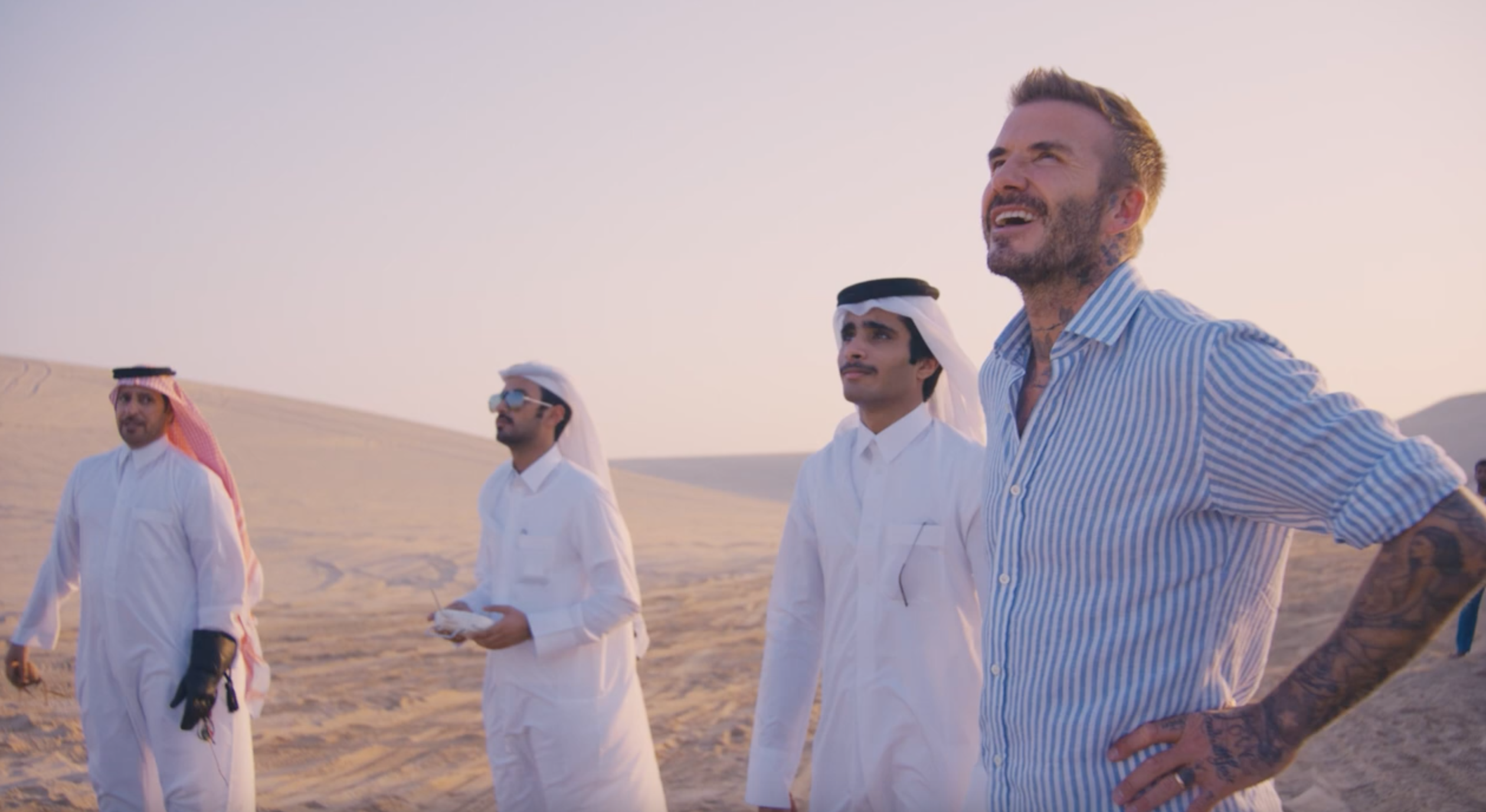 Plus, he rode a motorcycle from the center of Qatar to The Pearl Qatar during his morning
View this post on Instagram
Furthermore, he visited multiple areas in Katara!
Beckham visited 21 High Streen Katara, the Katara Cultural Village, and Marsa Katara for a delish meal.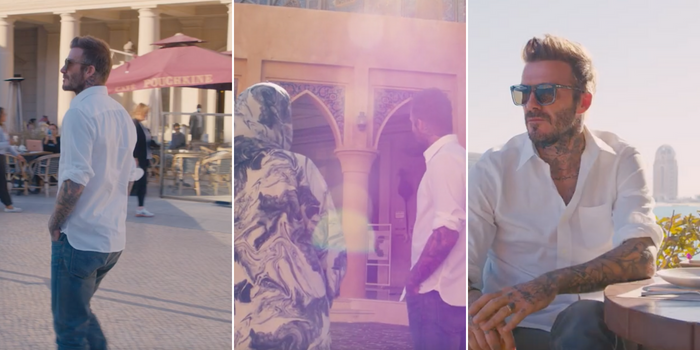 The last two spots David Beckham kicked off at were West Bay and Bandar
Beckham explored the waters of Qatar near West Bay and Bandar on two different boats. At West Bay, he travelled through the waters with a motorboat. However, on the waters at Bandar he travelled with a Dhow to get a real feel of the traditions of Qatar.
To watch the full video click here.