Latest
Unexpected Rain And Thunder Showers Continue To Lash Doha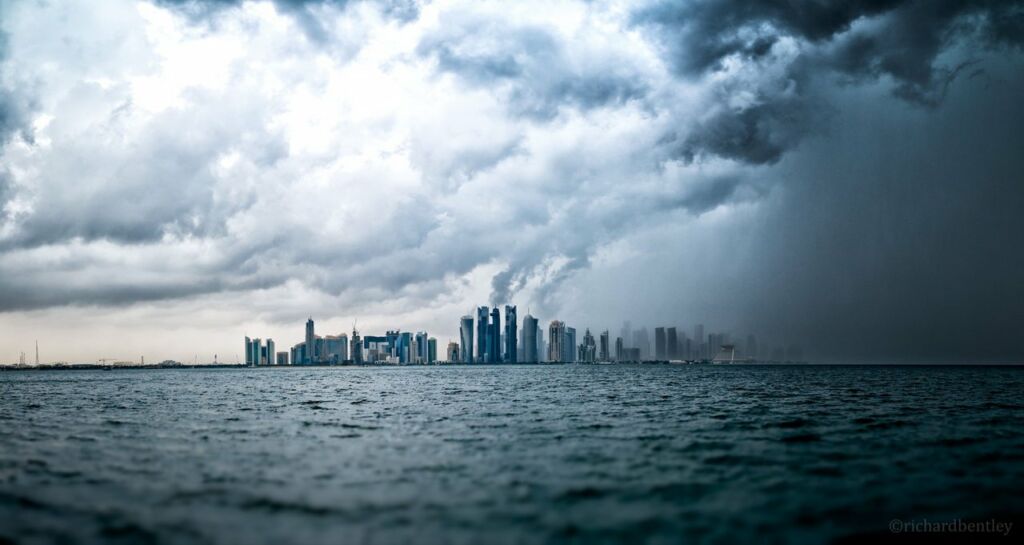 People In Doha Are Still Surprised With The Continuing Unexpected Summer Rain And Thunder!
Citizens and residents awoke to a gloomy morning, with heavy rain falling in various areas of the country and clouds continuing to cover Qatar.
Rain fell in Doha, Al Wakra, Al Wukair, Ain Khaled, and Al Thakira, according to videos uploaded on social media by locals and residents.
#عين_خالد صباح اليوم
اللهم صيباً نافعاً #قطر pic.twitter.com/HwIcJVCHWb

— أرصاد قطر (@qatarweather) July 28, 2022
Cloudy, gloomy, rainy weather greeted most parts of Doha on Thursday's Morning with incessant rains keeping people indoors in Doha.
Moreover, people are surprised by the severe weather fluctuations. However, Everyone is celebrating and sharing Videos and lovely pictures all over the socials!
Here are some tips and safety precautions for thundery rain
– Stay in a safe location and avoid standing on rooftops or near tall trees and utility lines.
– Avoid open areas during thunderstorms because they may be accompanied by lightning, strong rain, high wind, chilly flakes, and a loss of vision
– Avoid using cell phones and avoid watersheds.
– Drivers should slow down and adhere to safety precautions when driving. They are also recommended to keep their automobile windows closed and their windshield wipers in good operating order.