Latest
Here Are 5 Road Trips Accross The GCC Perfect For Your Eid Weekend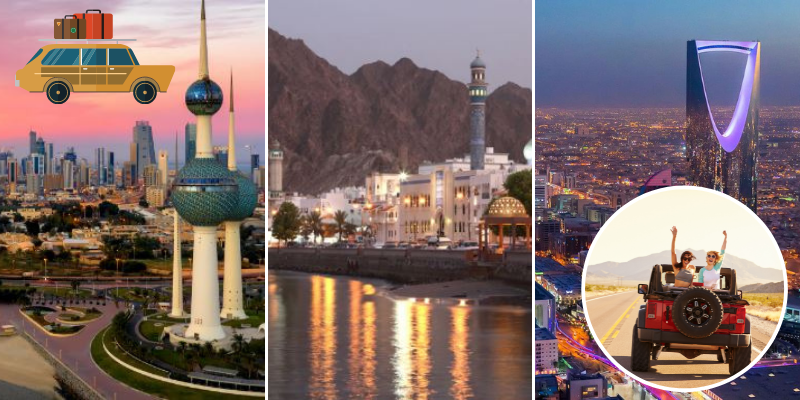 The GCC is home to many different countries with beautiful views to offer you and your family this Eid
From the aqua-blue waters of Bahrain, the breathtaking architecture of Qatar, natural wonders of Saudi, and the endless entertainment of the UAE, these five routes are perfect for some fun road trip memories this Eid. Before you hop on the road, make sure to check the visa requirements for each country.
Scroll down below for the route information, duration, and attractions you can find along the way!
1. Khobar to Manama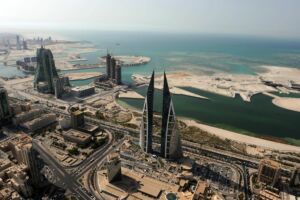 Khobar is known to be the closest GCC city to Bahrain's capital, Manama, thanks to the King Fahd Causeway. This bridge not only links the two countries, but also allows Saudi  and Bahrain visitors access to the countries on multiple-entry visas! Grab a quick Bahraini breakfast and head on over to the resorts for a beach-themed vacation on the beautiful island.
Driving time: 1+ hours (50 kilometers)
2. Doha to Dubai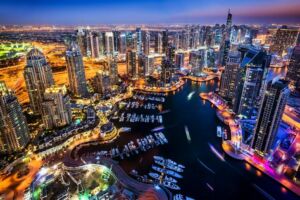 This one's a lengthy trip of around seven hours of a 690 km stretch. The drive however passes through Saudi Arabia's beautiful deserts where you might even get to see some camels! You can even take a detour of a one-day stay in Saudi to enjoy it's beautiful culture, shopping, and let's not forget about the addictive Saudi Coffee. Once you're in Dubai, make sure to live the city life with a drive down Jumeirah Road, a Burj Khalifa picture, and a shopping spree at Dubai Mall. If you're not a fan of the city life, you can even head on over to the other emirates like Ras Al Khaimah for some mountain adventures, or even a  beach day at Umm Al Quwain.
Driving time: 7 hours 30 minutes
3. Riyadh to AlUla
 
AlUla has become one of Saudi's most famous attractions and has hosted big-scale events including designer fashion shows and concerts. The city is home to famous historical sites including Elephant's Rock, the Maraya mirrored-structure, and Mada'en Saleh. This trip is around 10 hours on a 1,041 kilometer route, and will take you through the Kingdom's other wonders like the Hail A'Arif fort. AllUla offers visitors a beautiful stay at Habitas wih a poolside summer retreat, a stargazing moment while camping, and if you're really adventurous, a rock-climbing experience across the city's rock formations.
Driving time: 10 hours 30 minutes
4. Ibri to Al Ahsa (Oman to Saudi Arabia)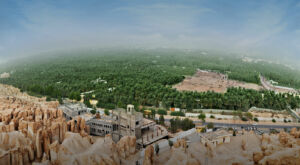 The 720 kilometer stretch of Empty Quarter Road drives through the most EPIC deserts of both countries, where you can witness the transition of nature. Start from the deserts of Oman and end up in the grand mounts and oasis of Al Ahsa, this trip is definitely worth pulling out the cameras for a time-lapse. Al Ahsa is home to a beautiful oasis, beautiful beaches, Al Qarah Mountain, and a lovely souk for all your shopping needs.
Driving time: 8 hours
5. Manama to Kuwait City

This drive is also worth the views with the Arabian sea coming right by your side. Make sure to grab some snacks and a great playlist for this trip, as you hop from city to city. You can shop at Souk Al-Mubarakiya, walk through some history at The Scientific Center, and take some selfies by the Kuwait Towers.
Driving time: 4 hours 45 minutes (494km)