Latest
Here Are The Key Rules That Every Visitor Must Follow In Qatar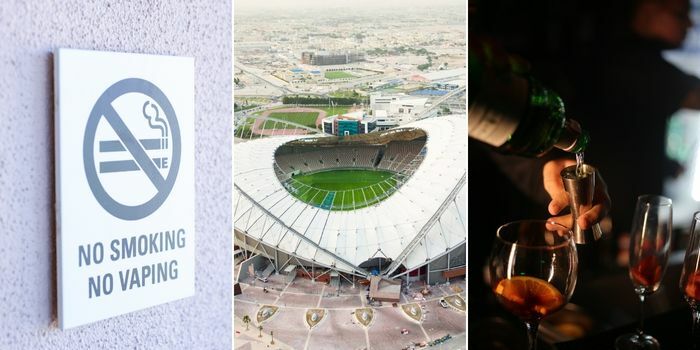 More than 1.2 million people are expected to be in the country for the FIFA World Cup Qatar 2022. It's, without a doubt, going to be the event of the year and the hot topic for weeks.
But before visiting any new location, it's important for tourists to do a quick Google search on the norms, values, and rules of the country.
Well, if you're planning on visiting Qatar during the World Cup, here's what you should know
View this post on Instagram
Smoking
Smoking cigarettes or e-cigarettes are banned in all 8 stadiums in Qatar. Tobacco marketing is also banned in the country, according to The World Health Organization.
Alcohol use
Alcohol will be served in stadiums. Visitors are allowed to buy and drink alcohol in licensed restaurants and hotels across the country. Fan Zones will also be serving alcohol but bringing your own bottle into the country is prohibited. It's also illegal to be drinking in public.
Clothing
All visitors must respect the norms of the country and the religion of Islam so dressing modestly is encouraged especially when visiting public places like museums or government buildings.
In the stadiums, fans may not remove their shirts.
Public displays of affection
The organising committee has addressed the topic a few times and noted that acts like holding hands are completely acceptable even if it is done by a couple of the same gender. Public displays of affection must still be respectful and abide by the cultural norms of the country. Couples that are not married are permitted to cohabit together.
Photography
It is encouraged that fans ask for permission before filming others. Visitors must also not take any photos or videos of government buildings.