Latest
Here's What To Expect At This Year's Qatar International Food Festival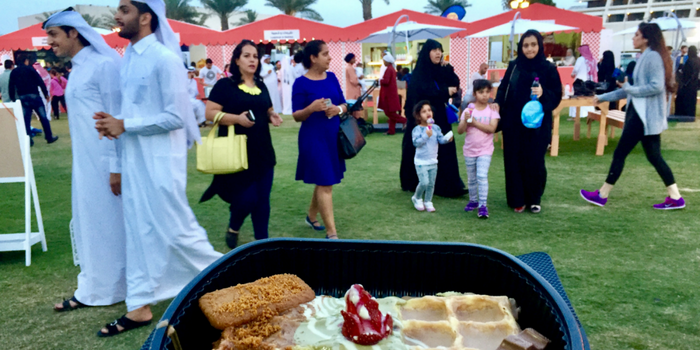 From March 11 to March 21, the Qatar International Food Festival will be held for the first time at the recently completed Lusail Boulevard.
On weekdays, the festival will be open from 2 pm to 11 pm, and on weekends, it will be open from 2 pm to 1 am.
Here's what to expect at this year's QIFF
The Qatar International Food Festival is a celebration of the best cuisines from around the world, ranging from haute cuisine to street food nibbles.
Beautiful outdoor settings provide the backdrop for a mouthwatering experience that is uniquely Qatari.
There are many different flavours available during the celebration of the world's best cuisines, including Liberian rice bread, local shawarma, and tacos from Mexico.
There will be several Qatari delicacies available on the Lusail Boulevard, like machboos, luiqamat, and karak tea, so it won't simply be about international cuisines.
Every night at 9 p.m., in addition to the delectable food, there will be fireworks, roving performers, a supper in the sky experience, a gourmet afternoon tea with Harrods, a vegan zone, a section for children that includes Kidzania, and an ice rink.
There will be a live culinary stage and paid workshops.