Latest
Luxury Restos Are Popping Up On Al Maha Island For The World Cup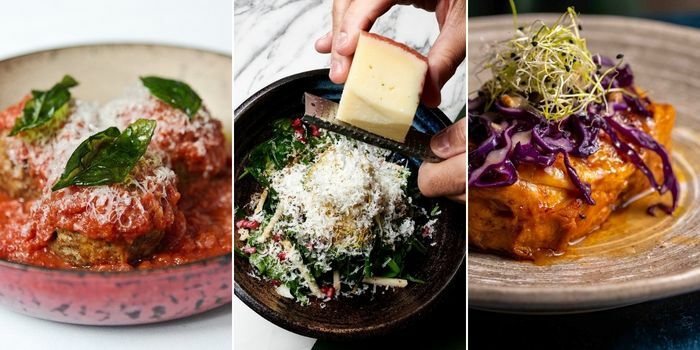 Apart from the stadiums where the FIFA World Cup Qatar 2022 will take place, Al Maha Island is going to be the IT place in Doha! If you consider yourself a fellow foodie and you like to occasionally splurge then you'll LOVE the pop-up restos that are opening real soon.
Al Maha Island is turning into food heaven with amazing pop-up restaurants for the World Cup
There are fancy fine-dining options and casual restos and cafes that are opening up sometime this month (exact dates TBA).
6. Billionaire
This Italian and new-Asian restaurant is the definition of dinner with a show!
View this post on Instagram
5. Zuma
Open is open in various places across the globe like London, Hong Kong, Istanbul, Dubai, Miami, New York City, Las Vegas, Bangkok… you know the Doha location will be heavenly.
View this post on Instagram
4. Carbone
An Italian fine-dining resto so you know it'll satisfy your cravings.
View this post on Instagram
3. Beefbar
Open in many food capitals across the world, Beefbar Doha is going to satisfy.
View this post on Instagram
2. Tatel
This resto takes Spanish delicacies and puts a modern twist on them.
View this post on Instagram
1. LPM Bar
LPM Restaurant & Bar is bringing the best of the French Mediterranean to Doha and it's going to be spectacular.
View this post on Instagram
Al Maha Island will also have casual dining options including Mokka Cafe, Karaki, Pura Vida and Rossopomodoro
View this post on Instagram