Latest
Manchester United Fans Held A Protest Outside Carrington In Favour Of Qatar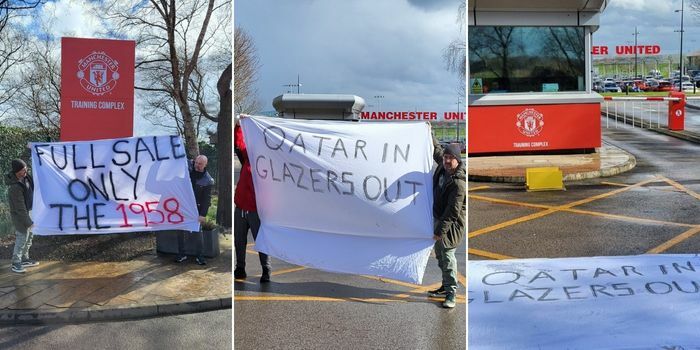 It has been reported over the past several weeks that Sir Jim Ratcliffe and Qatari Banker, Sheikh Jassim Bin Hamad Al Thani are the only 2 individuals who are in the race to purchase Manchester United.
Twitter is FILLED with fans rooting for the Qatar takeover!
Manchester United fans were spotted protesting outside the club's training complex, Carrington
View this post on Instagram
The photos started going viral on March 17, stirring
massive reactions
from football fans across the globe
A banner that was used in the protest said "Qatar in, Glazers out" in big bold letters.
🚨🚨 Every Single Manchester United fan that wants #sheikhJassim , retweet this and like and show your support 🇶🇦#MUFC #Qatar

100% DEBT FREE- NO BANK LOANS pic.twitter.com/4xtCTmKwFO

— عاصمة كرة القدم🇶🇦 (@QatariFC) March 17, 2023