Latest
One Week To Go: Ramadan Etiquettes And Traditions Everyone In Qatar Should Be Aware Of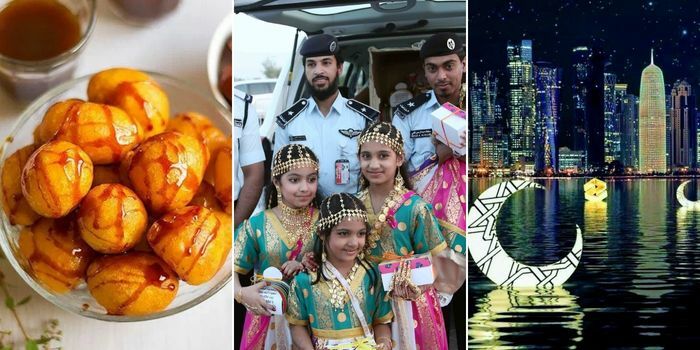 Ramadan is a wonderful time when families and friends gather almost every evening to break their fast together. It's also a time of reflection and practising faith. It's a time of charitable giving.
The Holy Month's start date moves back by approximately 10 days each year and is predicted by observing the moon. In Qatar, the Moon Sighting Committee in the Ministry of Endowments and Islamic Affairs (Awqaf) declares the start and end of the Holy Month. Ramadan lasts between 29 – 30 days.
Every country has different traditions and etiquette that everyone must follow during Ramadan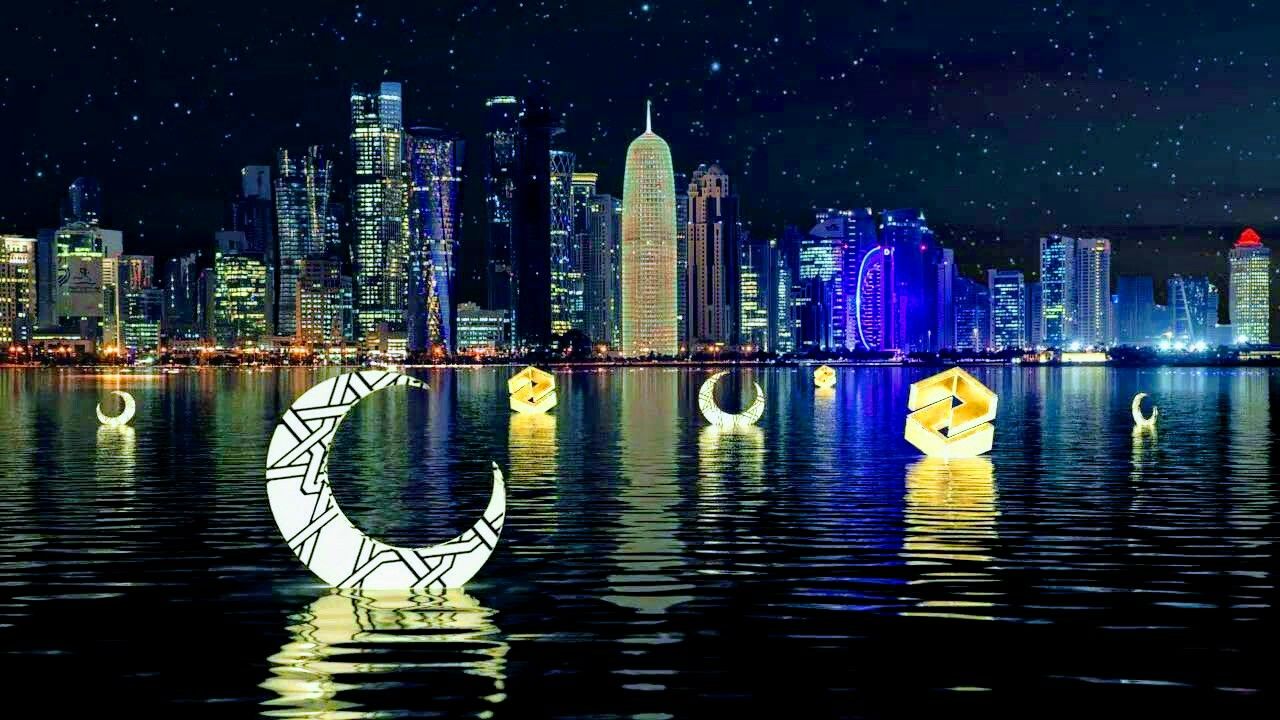 Starting with general etiquette, everyone (even non-muslims) must avoid eating, drinking or smoking in public during fasting hours
It is okay to eat and smoke in public after the Asr athan, when the fast is broken. Most restaurants close during the day as well with the exception of a few restaurants within hotels. Clubs will be closed and no alcohol will be served for the entire month.
Supermarkets, however, will remain open as normal.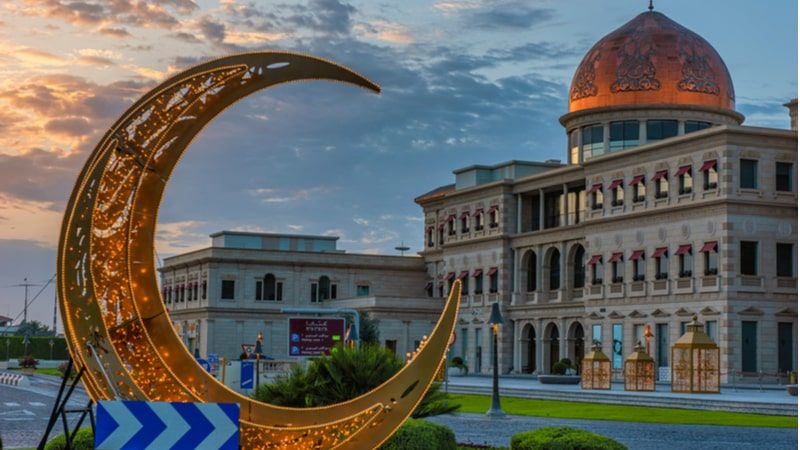 Women are expected to dress more conservatively during the Holy Month and couples should refrain from PDA
Out of respect, everyone must dress conservatively and refrain from public displays of affection. Avoid playing loud music as well.
Children celebrate a Gulf tradition on the 14th day of Ramadan, called Garangao
The tradition is prominent in Qatar among other Gulf nations and it's a way to celebrate children who have attempted to fast. Families gather and hand out Garangao, a bag with nuts, sweets, sugared kernels and candied, to neighbours and sing the "Gara" song.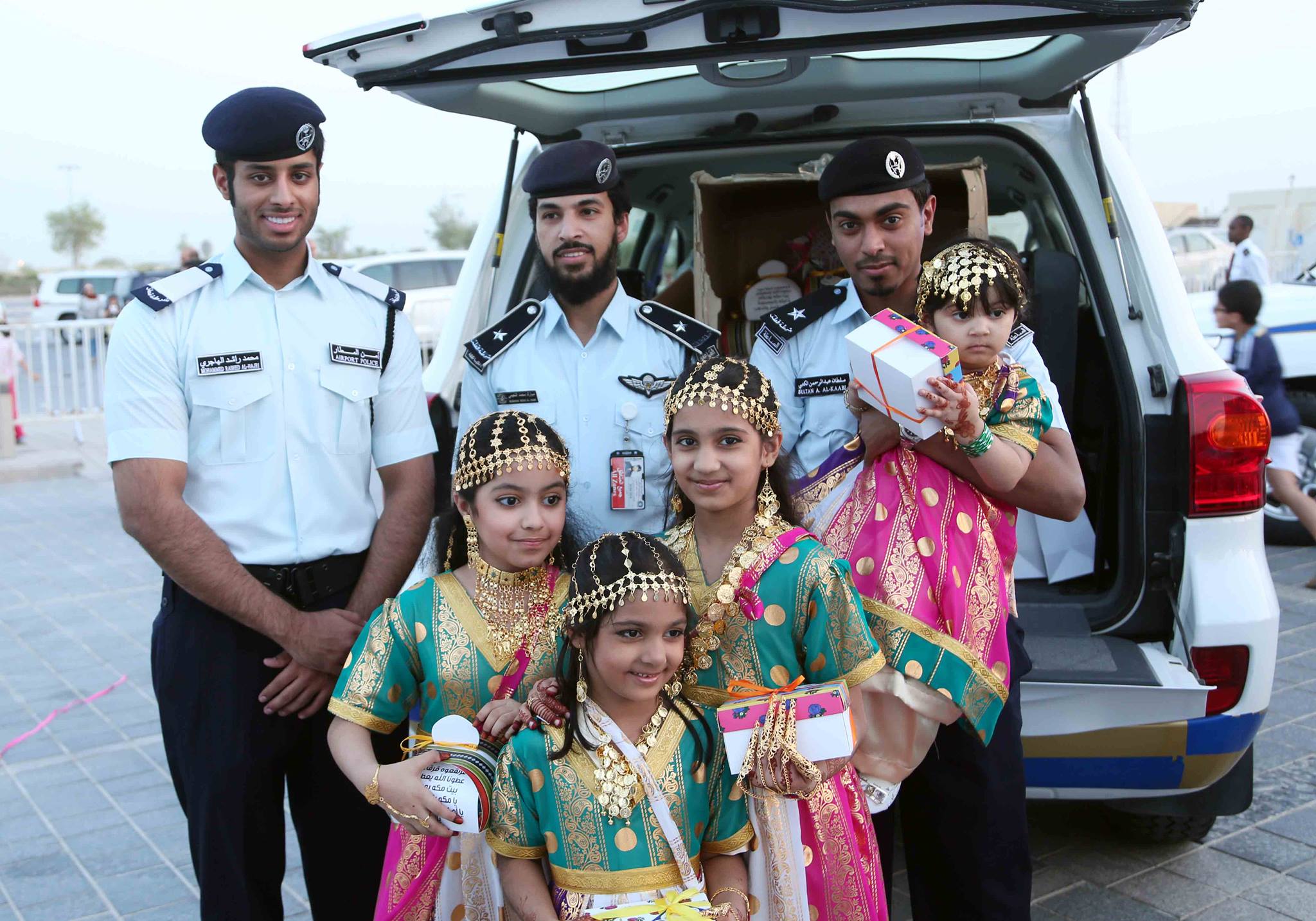 Many Qataris will practice another tradition called Ghabga which is a meal after iftar but before suhoor
Ghabha is translated as 'gathering' in Arabic and it's a Ramadan tradition. It's a late-night meal that family members and friends gather for.
Some traditional favourite dishes that you'll find at every Qatari Ramadan table include:
–       Harees: Made from pounded meat with wheat, olive oil, and cinnamon.
–       Al Thareed: Crispy flatbread layered with soup made with either lamb, chicken, or just vegetables.
–       Al Luqaima: Fried dough covered in sugar syrup, usually flavoured with rose or orange blossom water.