Community
Pawmise Rescue Qatar Saved This Little Kitten On The Overpass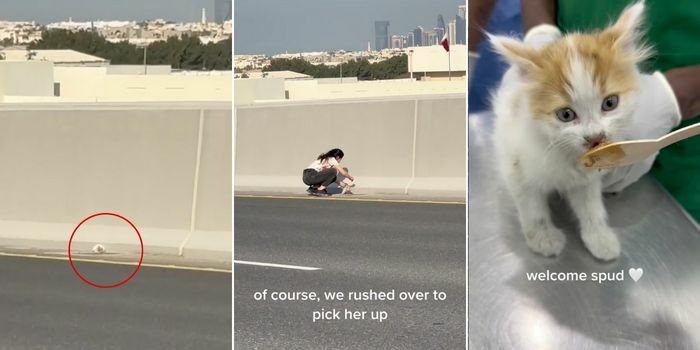 We're headed into the Holy Month of Ramadan, a popular time for helping others. This is when donations are through the roof. But there are others that help no matter what month it is. They help because it's the right thing to do. Qatar has plenty of charity organisations and food drives that help out those in need.
But who takes care of the strays? There are only a handful in Qatar that operate day and night, 24/7 to rescue, rehabilitate and re-home stray cats.
Pawmise Rescue Qatar shared the rescue mission of a kitten on an overpass and it got 3 million views on TikTok
Spud is now in safe hands and is waiting for her forever home
They managed to carry the 2-month-old kitten off the edge of the overpass and brought her back to the vet! She got a clean bill of health. She's got a spunky attitude but is definitely not afraid to eat treats from your hands.
Check out their Insta and maybe help them out this Ramadan.