Latest
Qatar Airways Announced It Has Reached An Amicable Settlement With Airbus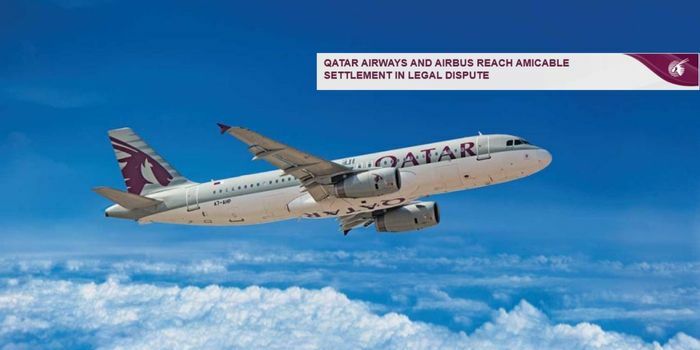 It's been a lengthy and very public legal dispute but it's finally over. Who would've thought that Qatar Airways and Airbus would be beefing and that it would go super viral?
Qatar Airways released a statement on Twitter announcing that they have reached an amicable and agreeable settlement with Airbus
View this post on Instagram
The legal battle started because of a safety concern Qatar Airways had about the paint used on Airbus' A350's
Airbus has been forced to redesign a core component of its A350 aircraft after beefing with Qatar Airways. According to the airlines, the cracked paint on their jets exposes the copper mesh and poses a safety threat, resulting in the grounding of over two dozen A350 jets.
As a result, Airbus is replacing the expanded copper foil with a perforated copper foil.
View this post on Instagram
Qatar Airways was then asked to produce details behind the grounding of the aircrafts
An A350-900 and A350-1000 plane was grounded due to safety concerns related to paint deterioration, and a British High Court judge has ordered Qatar Airways (QR, Doha Hamad International) to reveal the correspondence between the airline and the Qatar Civil Aviation Authority (QCAA).
View this post on Instagram