Latest
Qatar Airways Launched An Investigation After Flight 161 Suddenly Lost Altitude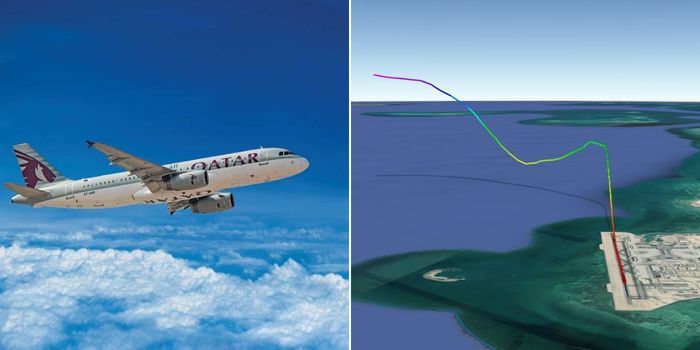 Early morning on January 10, Qatar Airways flight 161 departed from Doha to Copenhagen. Less than 2 minutes after takeoff, the flight suddenly descended to 800 feet before recovering and climbing up again.
The incident went unreported but Qatar Airways has since launched an internal investigation and informed safety regulators
The flight arrived safely in Copenhagen 6 hours later, earlier than what was expected.
A Qatar Airways 787 descended to just 800 feet shortly after take off from Doha in early January. Review and download data from the flight at https://t.co/K65b11Ew65 pic.twitter.com/2MXuAvc3DB

— Flightradar24 (@flightradar24) February 8, 2023
According to Simple Flying, the captain stepped in to stop the plane's descent while the first offer was manning the aircraft. The reason why it happened has not been shared but Simple Flying reported that a key factor was the first officer losing awareness during the plane's ascent. It was then worsened by the fact that the pilots were making a manual turn from one waypoint to another, turning the plane from a heading of 157 degrees to 110 degrees. Qatar Airways responded with a statement:
Qatar Airways is aware of an event relating to flight QR161 operating from Doha to Copenhagen on 10 January 2023. It was immediately reported to authorities and an internal investigation is being carried out. The airline follows the most stringent standards of safety, training and reporting and is working to address any findings in line with industry norms.