Latest
Qatar Charity Is Requesting Donations To Help Sponsor 200,000 Orphans Before Ramadan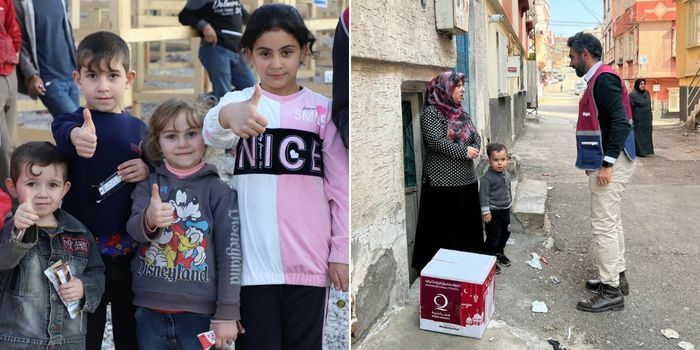 Ramadan is a beautiful time when people donate and give to charity. It's just around the corner and Qatar Charity is getting ready to provide necessary shelter and aid to orphans and underprivileged children from around the world.
'Rofaqa' is a global project for the welfare of orphans.
Qatar Charity is urging donors to support the Rofaqa initiative and provide shelter for 200,000 orphans before the Holy Month of Ramadan
The charity aims to sponsor over 200,000 orphans before the month of Ramadan, but many are still waiting on its list.
Also Read: Here's Why Doha's LDC5 Conference Is Such A Big Deal
جانب من اللقاء الترفيهي للأيتام والأسر المكفولة في #تركيا-حرّان للترويح عنهم والتخفيف من الآثار النفسية للزلزال ضمن مبادرة #رفقاء 💙
ونُذكر بمعاناة الأيتام والأسر المكفولة حول العالم وضرورة دعمهم وتأمين الحياة الكريمة لهم. https://t.co/0xfuqTrrzv#قطر_الخيرية #رفقاء pic.twitter.com/uOpyS24SSn

— رُفقـاء | Rofaqa (@Rofaqa) March 3, 2023
By donating, the charity can provide comprehensive care, education, and social protection to vulnerable children, enabling them to reach their full potential
The Rofaqa initiative aims to foster social cohesion and serve humanity with the assistance of Qatari benefactors. QC hopes to provide sponsored individuals—who currently number over 194,000—with comprehensive care by offering a range of services and carrying out projects that will address their needs and offer social protection.
Yousef al-Khulaifi, the general supervisor of Rofaqa, stated that the initiative has been a success and has helped many children realize their hopes and dreams. The initiative, he continued, was the driving force behind the accomplishments of many sponsored orphans, many of whom have excelled in both their academic and professional pursuits.
However, there are still more than 17,700 social cases that qualify for sponsorship, and Al-Khulaifi urged donors to continue funding the Rofaqa initiative. After being investigated, these cases are now waiting to be sponsored.
The Rofaqa initiative not only benefits the children themselves but also fosters social cohesion and supports humanity as a whole. It is a testament to the power of philanthropy and the positive impact it can have on society.