Announcements
Qatar Has Resumed Visa-Free Entry For Tourists From These 95 Countries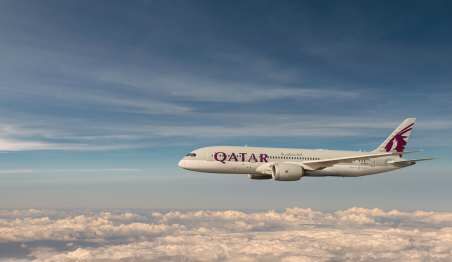 The Qatari government announced that the visa-free policy for nationals of 95 other countries has been resumed.
All citizens of those same 95 nations can enter the country without first obtaining a visa
The length of their stay, however, is determined by their country of origin.
Due to the FIFA World Cup, which was hosted in Doha from November 20 to December 18, the government of Qatar earlier barred entry of tourists across its air, land, and maritime borders for a period from November 1 through December 22.
All citizens of the nations on the list below are eligible for the waiver, which is valid for 180 days after the date of issuance.
After receiving a visa, these individuals may enter Qatar for up to 90 days, either during a single visit or successive visits:
Antigua and Barbuda, Austria, Argentina, Bahamas,  Bulgaria, Belgium, Croatia, Czech Republic, Cyprus, Denmark , Dominican Republic, Estonia, France, Finland,   Germany, Greece, Hungary, Holland, Italy,  Iceland, Latvia, Lithuania, Liechtenstein,  Luxembourg, Malaysia, Malta, Netherlands, Norway, Poland, Portugal, Romania, Serbia, Seychelles, Slovakia, Spain, Slovenia, Sweden, Switzerland, Turkey, Ukraine.
The waiver will be valid for the nationals of the following nations for 30 days starting from the date of issuance:
Andorra, Australia, Azerbaijan, Belarus, Bolivia, Brazil, Brunei, Canada, Chile, China, Colombia, Costa Rica, Cuba, Ecuador, Falkland Islands, French Guiana, Georgia, Guyana,  Hong Kong, China, India, Indonesia, Iran, Ireland, Japan, Kazakhstan, Lebanon, Macau, Macedonia, Maldives, Mauritius, Mexico, Moldova, Monaco, Montenegro, New Zealand, Pakistan, Panama, Paraguay, Peru, Russia, Rwanda, San Marino, Singapore, South Africa, South Korea, Suriname, Thailand,  United Kingdom, United States, Uruguay, Vatican City, Venezuela.