Latest
Qatar Is Building 15 Schools For Orphans In Bangladesh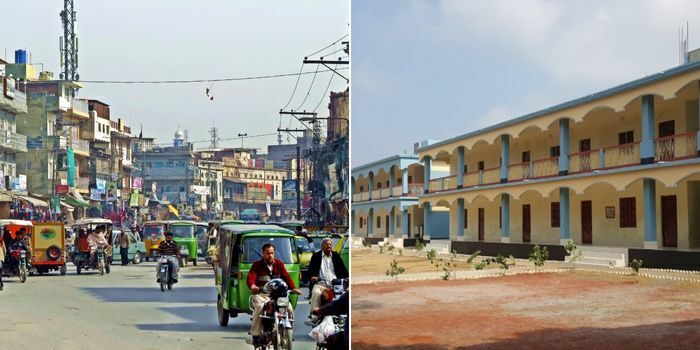 "Our school building was very dilapidated.  When it rained, water seeped into the old building, causing the students to suffer a lot," said Md Mofiz Khan, president of Char Bongshi Dakhil Madrasha committee in Raipur of Lakhimpur district.
We can all agree that students should have to learn in an unsuitable environment. Qatar Charity along with the support from benefactors in Qatar decided to make a change in the schooling systems in Bangladesh.
Qatar is building 15 schools for orphans in Bangladesh
The schools will also include academic and residential facilities to benefit nearly 3,500 students
The project includes classrooms, dormitories, rooms for teachers, and dining and activities halls for students.
"Most of the people in our village are poor.  Boys and girls are not getting good opportunities to study.  If this building is constructed, about two hundred students will get the opportunity to study in a good environment," said Mr. Babul Biswas, president of a school committee in Vabanipur of Pabna district.
Tahmina Akhter Raina, a government official of the Pabna district, stated that Qatar Charity is playing a praiseworthy role in the education sector of Bangladesh by constructing schools and orphanages to enable underprivileged children to have opportunities to study.
In the last 5 years, Qatar Charity has constructed 38 educational facilities for academic and residential services that benefit nearly 10,000 students. In addition, Qatar Charity is sponsoring 3,312 orphans in Bangladesh.