Latest
Qatar Residents Can Donate To Turkey And Syria Via These Trusted Organisations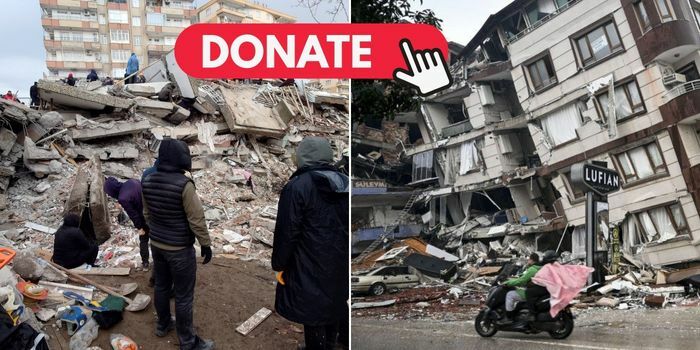 Thousands are left homeless in freezing temperatures as homes and villages collapsed after a 7.8 magnitude earthquake struck Turkey and Syria. Search and rescue teams from all over the world rushed to both countries to save the people who were affected by the quakes.
The Turkish President announced that the number of earthquake victims has risen to 8,574 and the number of injured has risen to 49,133.
Here's how you can help! You can donate through these trusted organisations
View this post on Instagram
Both organisations are making tremendous efforts in assisting both countries.
View this post on Instagram
2. Food delivery apps
Snoonu, Talabat and Carriage are allowing users to donate to the cause.
View this post on Instagram
3. The Embassy of the Republic of Türkiye in Doha
In coordination with the Qatar Red Crescent Society, the Embassy of the Republic of Türkiye in Doha has set up a donation drive for those affected by the earthquake. The embassy stated what items can be donated.
You can donate to these locations between February 8 – 10, and they will be transported to Turkey by the Turkish Airline.
Embassy Address: Zone no. 66, Street no. 813, Building no. 118, Al Dafna
Qatar Turkish School: Street no 815, Building no 4 Ain Khalid, AlRayyan
For bulky donations, please contact: Ahmet Al Batarni, +974 5555 0397
Donation collecting hours: Between 9 am to 5 pm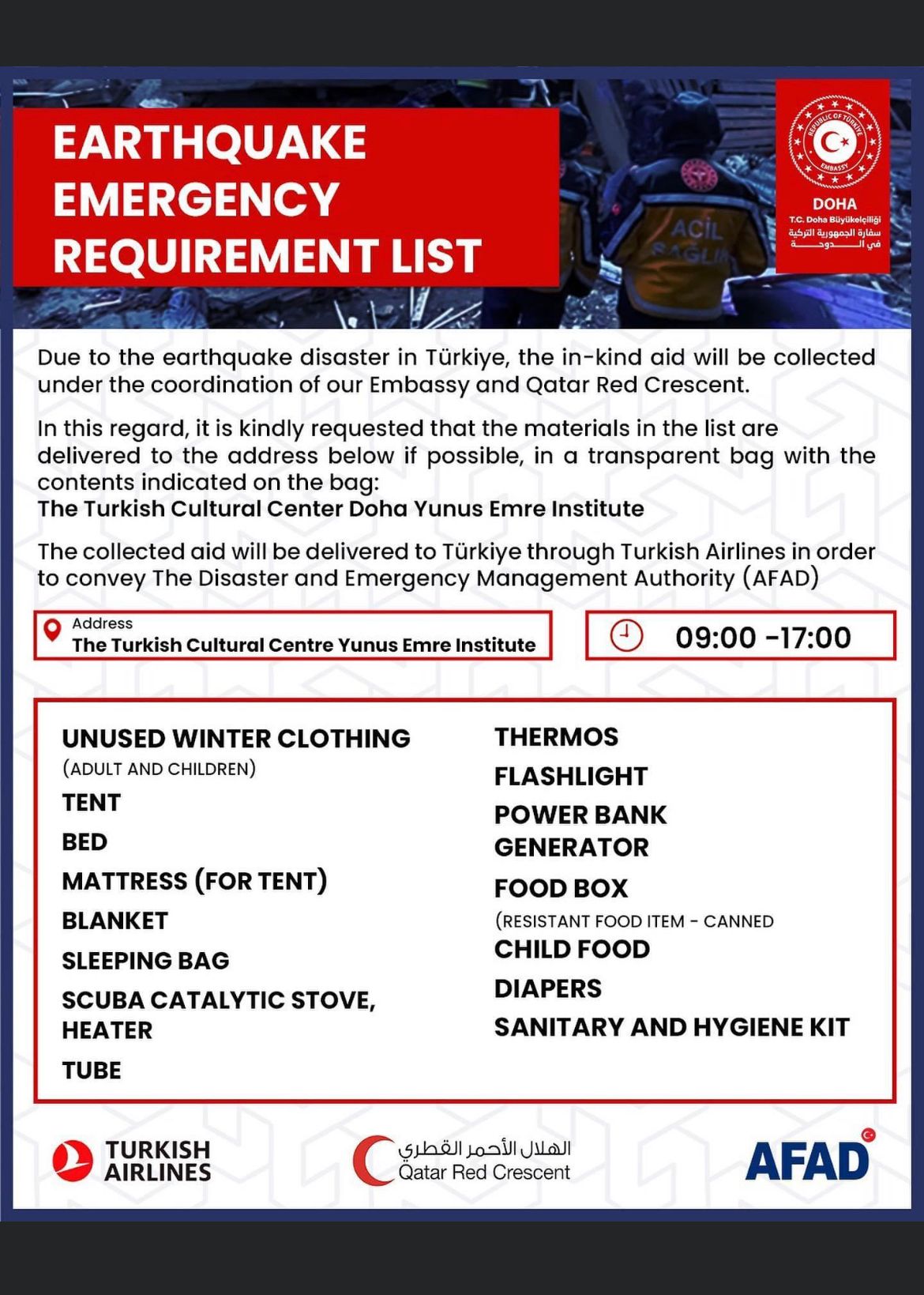 4. Local companies
A number of companies will be allocating a percentage of their profits to support those who have been affected by the quakes in Turkey and Syria.
تُعلن مجموعة من الشركات عن تخصيص نسب من أرباحها لدعم حملة إغاثة متضرري #الزلزال في تركيا وسوريا.

للإنضمام للحملة يرجى التواصل على
44290000#قطر_الخيرية | #هزه_ارضيه |#زلزال_تركيا | #زلزال_سوريا pic.twitter.com/rHls3scJWf

— Qatar Charity | قطر الخيرية (@qcharity) February 7, 2023