Latest
Qatar Is Supporting The White Helmets With Rescue Operations In Syria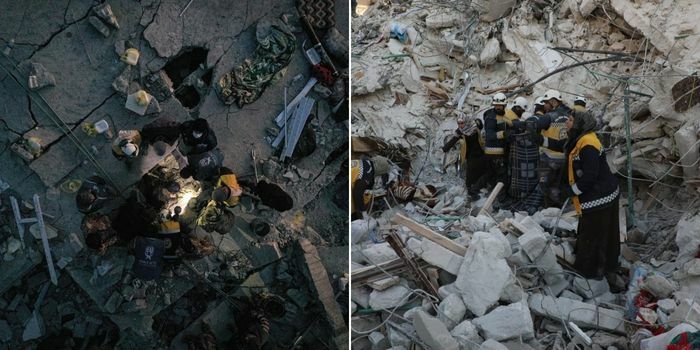 Qatar is working tirelessly and sending aid to the earthquake-hit countries. The Qatar Fund for Development (QFFD) is supporting the search and rescue operations of the White Helmets, in response to the devastating impact of the earthquake in Syria.
The White Helmets, aka the Syria Civil Defence, is a volunteer organisation that's been aiding people since the Syrian civil war in 2014.
The death toll has climbed to 34,000 in Turkey and Syria earthquakes.
The QFFD will mainly support the search and rescue White Helmet teams to strengthen their response and save people that are trapped under the rubble
View this post on Instagram
Th QFFD's support covers The White Helmets' critical need for logistic supplies to continue their efforts in responding to the devastating humanitarian situation that has resulted from the earthquake
It will also assist in providing fuel to operate the heavy vehicles that are essential for rescue operations. The funding will help cover the costs needed for the recovery of the affected areas and the rehabilitation of essential infrastructure.
#Qatar_Charity's Continues Providing Relief Aid to #Turkiye and #Syria Earthquake Victims. #QNA https://t.co/vrFtswYnlI pic.twitter.com/e2gm3jTioL

— Qatar News Agency (@QNAEnglish) February 12, 2023
In addition to the dire situation curated by the earthquake, the adverse weather conditions are making it worse
The White Helmets declared a state of emergency in Northwest Syria on the day of the earthquake and responded as soon as the catastrophe hit. The White Helmets are working 24 hours a day to save the lives of those who were affected by the earthquake.