Latest
Qatari Influencer Khalid Jassim Went To Lebanon And His Travel Vlog Will Make You Want To Go Too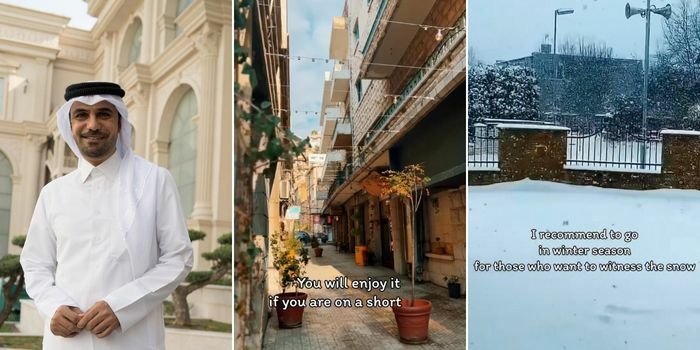 There's no doubt that Lebanon is one of the most beautiful countries in the region. The mountains, the sea, the greenery and of course the people.
It's a must-visit so if you're planning on taking a short leave from work, consider going to Lebanon. Even Qatari TV presenter Khalid Jassim recommends it!
He's a presenter at Al Kass Sports but he uses his Instagram as his own personal blog, sharing interesting facts, sports-related content and short vlogs with his 1 MILLION followers.
Anything Qatar-related, chances are Khalid Jassim spoke about it
View this post on Instagram
Jassim shared a short vlog of his trip to Lebanon and he made some great recommendations
He firstly recommends visiting Zahle, especially during the winter if you're a fan of snow. It's the perfect place because it's effortlessly beautiful with its mountains and greenery. There you'll be able to see the flowing Berdawni River. It's got incredible cafes and restaurants where you can have some delicious traditional dishes. Don't forget to try out their kunafa and fatayer. To die for!
This vlog will make anyone want to visit the stunning country!
View this post on Instagram