Latest
The Qatari Bisht Is Gaining Massive Popularity After Messi Wore It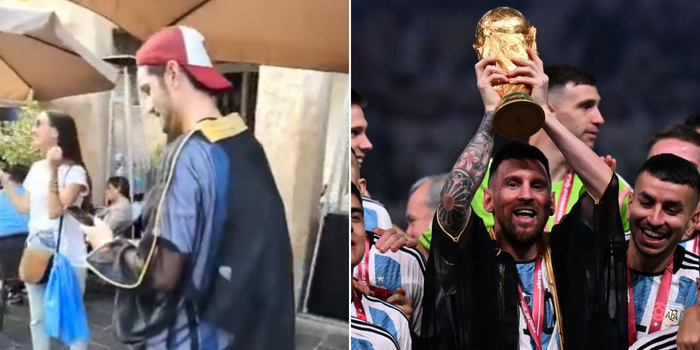 Qatari bishts are trending because of Messi!
Traditional Qatari bisht sales are through the roof, and are even almost out of stock in Doha!
After Lionel Messi received a bisht from HH Tamim bin Hamad Al Thani during the World Cup closing ceremony, Bisht sales have hit an all time high.
View this post on Instagram
Spotted around town
Tourists have even been spotted roaming the streets of Doha sporting the traditional bisht!
اقبال كبير على البشت بعد تتويج الارجنتين.
pic.twitter.com/dgFBiVUe8N

— Celebs Arabic (@CelebsArabic) December 19, 2022