Community
These Outdoor Dining Spots in Doha Are Must-Visit Destinations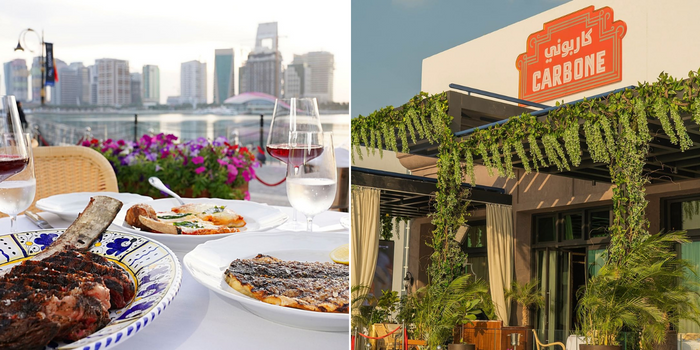 Nowadays, when we pick a spot to go out, we aren't just looking for good food. The ambience, music, and decor all go hand-in-hand with what makes a restaurant truly a must-visit spot. In essence, it really has to be IG worthy.
When in Doha, head to these aesthetically pleasing outdoor dining spots:
&deli
View this post on Instagram
Located at Soho Square at City Center Doha Mall, this Greek-inspired kitchen is overflowing with greenery. They make everything fresh in-house, including handmade pasta, and follow a Mediterranean deli philosophy. Bonus points because it's so pretty!
Carbone
Located in Al Maha Islands, Carbone is famously one of the Kardashians' favorite restaurants. It's pretty famous in general. The Italian-American restaurant was created by Mario Carbone, Rich Torissi and Jeff Zalaznick and has recently opened its doors in Doha, bringing its cult favorite menu items to Qatari foodies.
Sugar & Spice
At Old Doha's Port, this quaint little shop is something out of a grandma's dream Pinterest board. This desert haven is right by the water, serving up beautiful drinks and dishes in vintage ceramics.
Angelina Paris
One of the best French spots in the Middle East, this chain serves up decadent hot chocolate, gorgeous patisserie, and true French main dishes. The decor is just as genuine to the European menu as the food, transporting you to the streets of Paris, even if its actually in Msheireb.
Bone apple tea!