Announcements
You Can Now Book Shuttle Flights From Saudi To Qatar For The FIFA World Cup 2022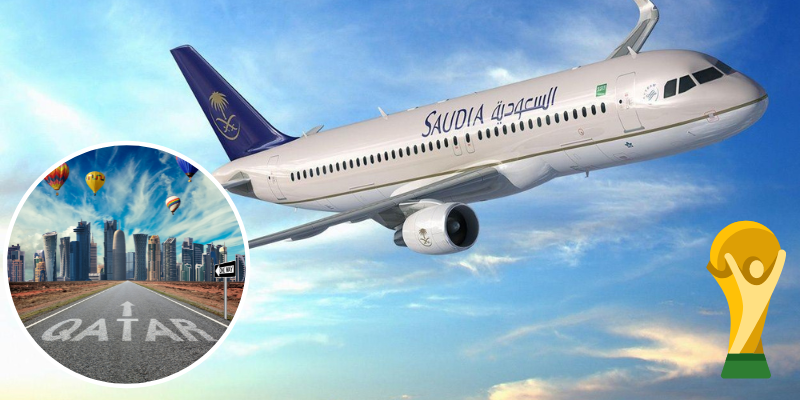 The FIFA World Cup 2022 is just around the corner and best thing yet, it's SUPER close to Saudi
View this post on Instagram
Saudi Airlines just made everyone's lives easier with their awesome shuttle flights between Qatar and Saudi Arabia, during the entire World Cup season.
The airline will be operating around 60 flights on a daily basis starting November 21
View this post on Instagram
These shuttle tickets will only be given to FIFA World Cup Qatar 2022 ticket holders. However, make sure you have a Hayya card because all travellers wishing to enter Qatar between Tuesday November 1, 2022, and Monday January 23, 2023, must have a Hayya Card.
With these cards, you can visit the Kingdom for up to 60 days during the World Cup and even obtain UAE visitor visas
Saudi Arabia & UAE announce they will issue multiple-entry visas for Hayya Card holders.

The digital card serves as a permit for attendees of the FIFA World Cup Qatar 2022 & is mandatory to attend matches. Fans should apply for the card after purchasing their World Cup tickets. pic.twitter.com/o9m3f7oEYD

— TAG Travel Assignment Group (@TAGTravel_Za) September 7, 2022

The total travel time from Riyadh to Doha is one hour and thirty minutes. Saudi Airlines has announced it will be operating these flights from the cities of Riyadh, Jeddah and Dammam.