Latest
Japanese & Qatari Travelers Won't Need Visas To Enter Either Country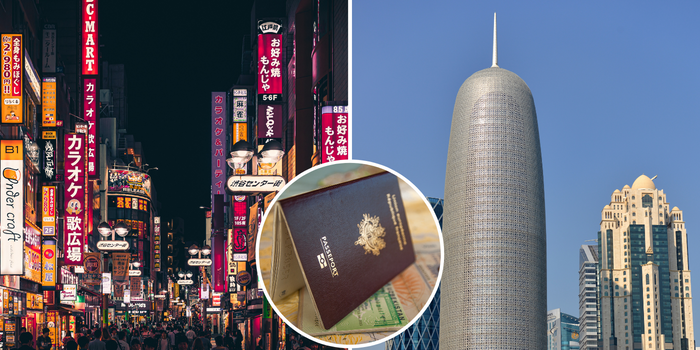 Qatar and Japan exchanged official memoranda on Thursday to begin the process of mutual visa exemption for holders of regular passports in the two countries.
Qatari and Japanese travelers will no longer need a visa to visit each other's countries
The change, which is set to go into effect on April 2nd, will make it possible for those with regular Qatari passports who want to visit Japan without a visa to do so for up to 30 days in a row.
In order to circumvent the requirement for a visa, Qatari nationals will be given free registration certificates that are valid for three years.
Qatar, Japan Sign Exchange of Official Memorandums to Start Mutual Visa Exemption Procedures

🔗To learn more : https://t.co/c68pIrWX05#MOFAQatar pic.twitter.com/OHhC3iMfxe

— Ministry of Foreign Affairs – Qatar (@MofaQatar_EN) February 2, 2023
Expanding the breadth of collaboration between the two nations in all fields has been given a special importance in the strategic discussion between Qatar and Japan, according to Ministry of Foreign Affairs Spokesperson Dr. Majed bin Mohammad Al Ansari.
The strongest sectoral relationship between Doha and Tokyo has been in the area of liquefied natural gas for a long time (LNG).