Announcements
Dubai Leaders Share Awesome Footage Ahead Of The Expo 2020 Opening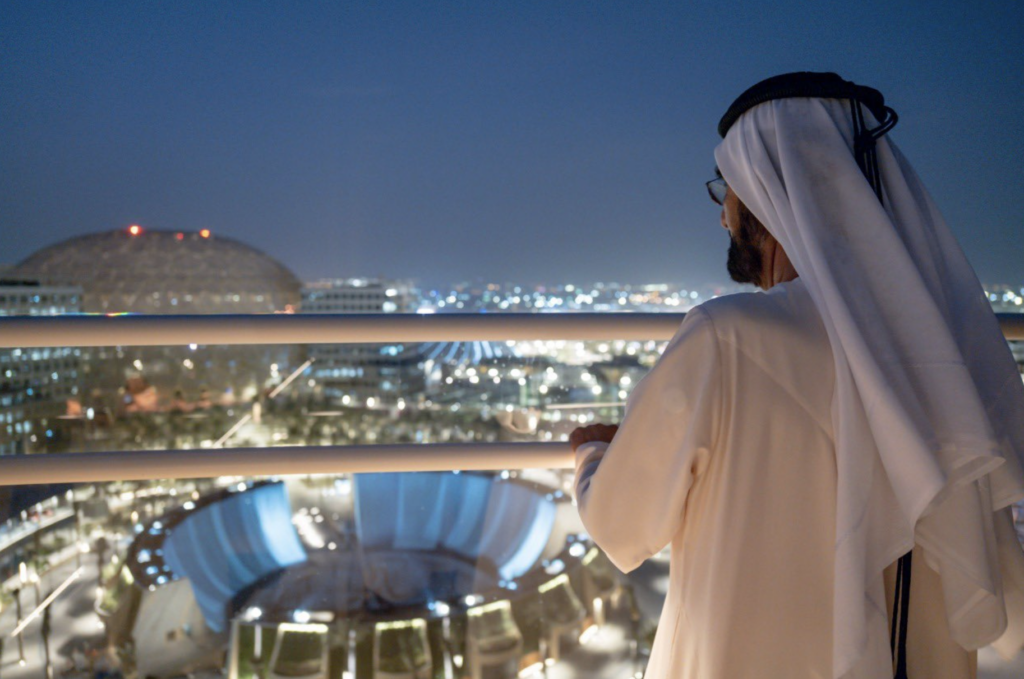 With less than 30 days to go until the world sets eyes on EXPO 2020, the leaders of the UAE are proudly sharing footage and visiting the new site,
HH Sheikh Hamdan bin Mohammed bin Rashid Al Maktoum Crown Prince of Dubai announced on Twitter that the teams are now ready and the infrastructure is complete.
"The wings of the countries are ready to fly in the largest global event"
Despite a global pandemic, 191 countries are still prepped to participate in the event that will put Dubai on a world stage.
الفرق مستعدة .. البنية التحتية مكتملة.. أجنحة الدول جاهزة للتحليق بأكبر حدث عالمي.. الإمارات ودبي ستكون محط أنظار 191 دولة.. دولة الإمارات ما هي دولة عالمية.. ولكن العالم في دولة. #إكسبو2020 pic.twitter.com/o8fJ3Rod4S

— Hamdan bin Mohammed (@HamdanMohammed) September 1, 2021
HH Sheikh Mohammed bin Rashid Al Maktoum reviewed final preparations at the mega site this week
The Vice President and Prime Minister of the UAE and Ruler of Dubai His Highness Sheikh Mohammed bin Rashid Al Maktoum today reaffirmed the UAE's readiness to welcome the world to Expo 2020 Dubai and herald a new era of international collaboration.
Sheikh Mohammed praised the efforts of Expo 2020's employees, and commended all local and federal government entities for their support to deliver a successful mega-event that befits the status and reputation of the UAE, according to Wam.ae.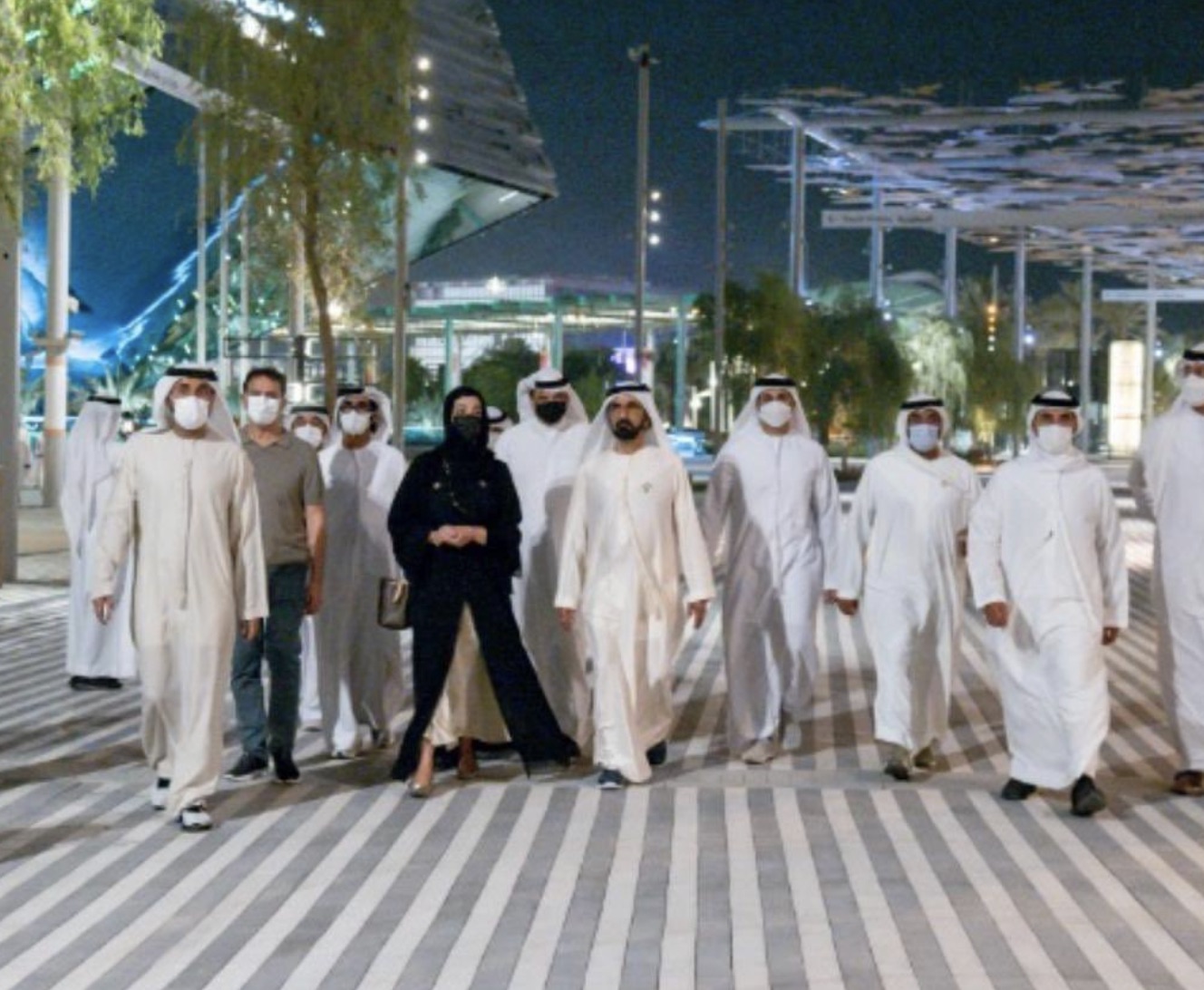 "We look forward to receiving delegations from 191 countries as well as businesses, multilateral organisations and educational institutions, who will join in the making of a better tomorrow for humanity. Amid this critical phase in the history of mankind, Expo 2020 Dubai will provide a unique opportunity for the world to come together, exchange knowledge and develop innovative solutions for a better future."

"The world will soon meet in Dubai to discover new paths for progress and prosperity and shape a future that will enable communities to thrive and overcome various challenges," His Highness added.
During his visit, Sheikh Mohammed also inspected two new landmarks – the Expo 2020 Water Feature and the Garden in the Sky observation tower
Read more about the newly unveiled structures here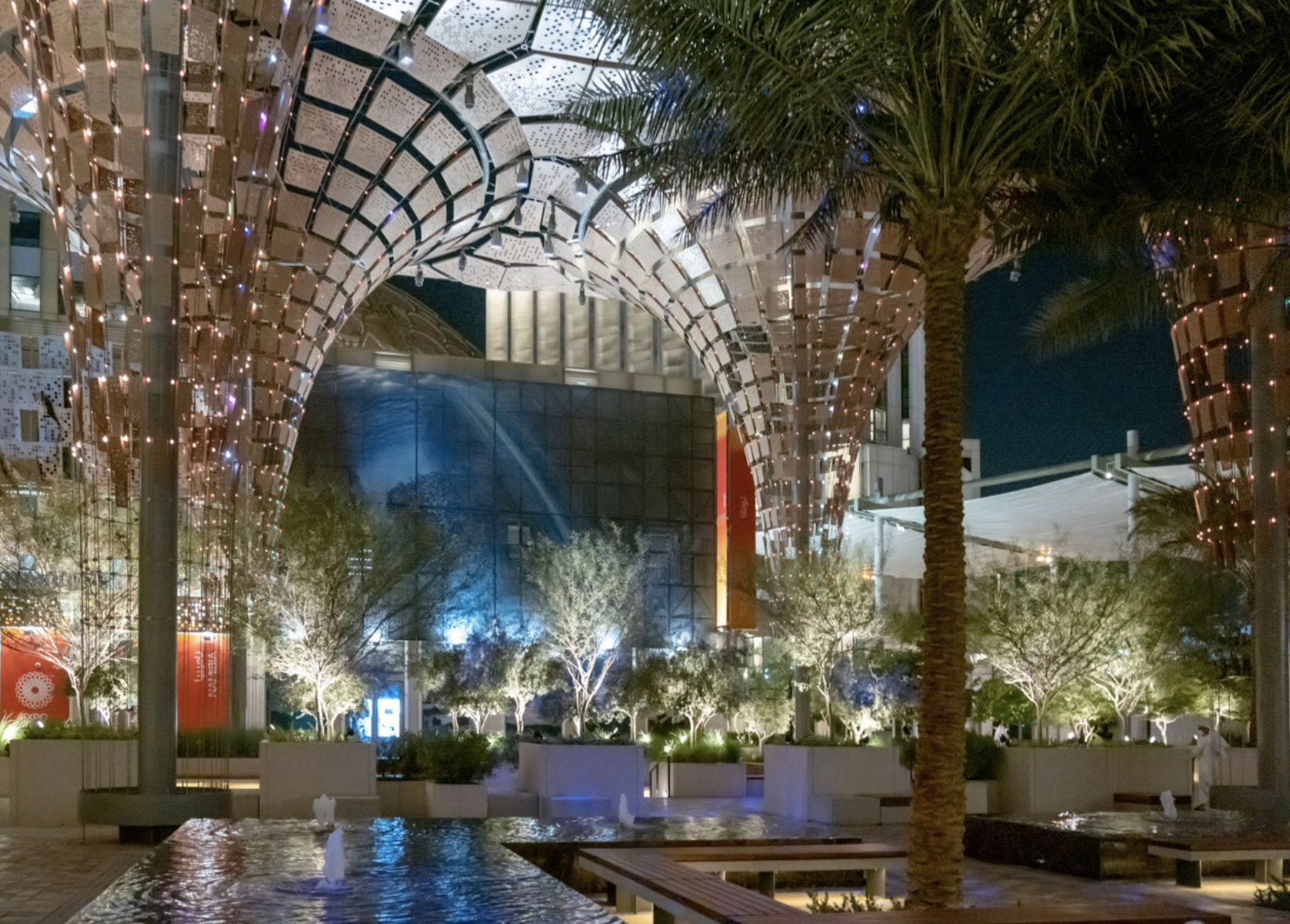 Read next: An Afghan Refugee Gave Birth On A Connecting Evacuation Flight From Dubai To The UK