Announcements
Job Alert! Emirates Is Scouring The World For New Crew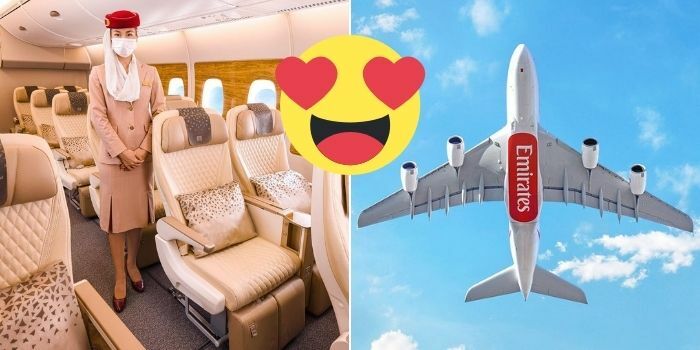 The dream job for travellers might be just a few clicks away.
Emirates is scouring the globe for a new set of recruits to join its cabin crew. The Dubai airline announced its plans to visit THIRTY cities over the next six weeks, to meet potential candidates in its latest hiring round.
Emirates' teams will travel from Australia to the UK, and dozens of European cities in between, as well as Cairo, Algiers, Tunis and Bahrain.
The coveted crew roles usually see queues out the door, but now, you can apply online (link below). If chosen, Talent Acquisition will meet you in your city for an interview. The best bit? You don't need a degree for this job, Emirates asks that you have more than a year's experience in hospitality/customer service and a positive attitude!
Successful candidates will join a crew which represents 160 nationalities and enjoy benefits like company-provided accommodation and tax-free salary
View this post on Instagram
Interested? Here's what Emirates looks for in future employees
You've had more than a year's experience in hospitality/customer service
You have a positive attitude and the natural ability to provide excellent service in a team environment, dealing with people from many cultures
Your minimum qualification is high school graduate (Grade 12)
You need to be fluent in written and spoken English (ability to speak another language is an advantage)
You're at least 160cm tall and can reach 212 cm while standing on tiptoes, to enable you to reach emergency equipment on all aircraft types
No visible tattoos while you're in Emirates cabin crew uniform (without covering them with bandages or cosmetics)
As Emirates cabin crew, you'll be based in Dubai and will need to meet the UAE's employment visa requirements