Announcements
#TrumpHasCovid Is The Number 1 Trending Hashtag On Twitter In Dubai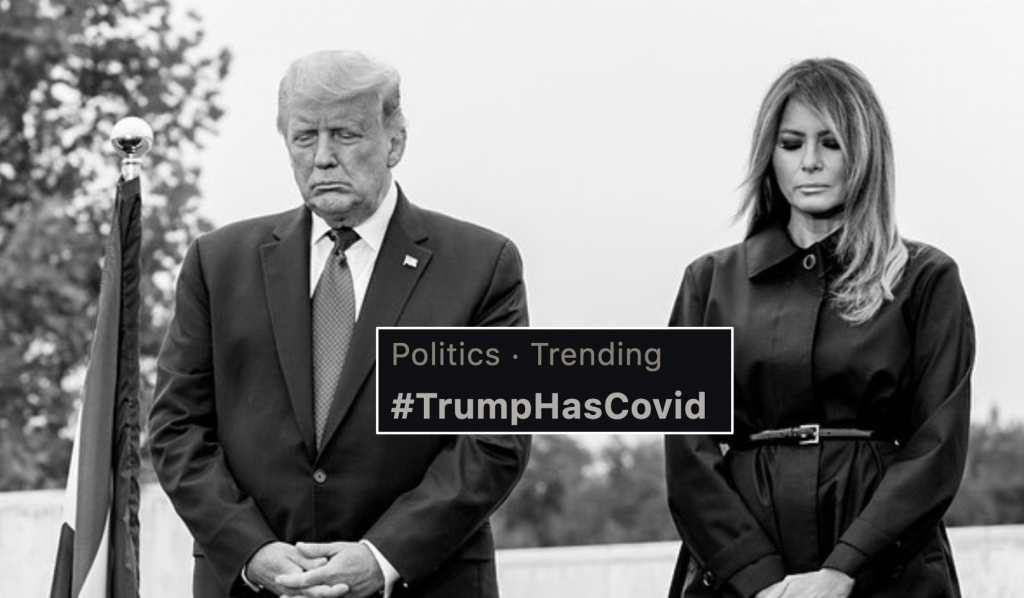 #TrumpHasCovid Is The Number 1 Trending Hashtag On Twitter In Dubai
On Friday, October 2 the U.S. President Donald Trump and the first lady Melania Trump announced that they tested positive for COVID-19 and would immediately quarantine and begin the recovery process.
In a tweet shared by President Trump himself, he confirmed:
Tonight, @FLOTUS and I tested positive for COVID-19. We will begin our quarantine and recovery process immediately. We will get through this TOGETHER!
Reports claim that Trump contracted the novel virus from Hope Hicks, a trusted aide to the POTUS, who tested positive for the novel coronavirus
Hicks tested COVID-positive after accompanying Trump to Ohio for the presidential debate and to Minnesota for a campaign event just this week.
Trump has once again become the target of the internet as just recently he was seen mocking 'mask-wearing' during his election rallies and even took a dig at Joe Biden for complying to COVID-regulations
The COVID-pandemic has killed more than 200,000 people in the US alone and the country remains in the number 1 position with the highest coronavirus infection cases in the world.
#TrumpHasCovid has become the number 1 trending hashtag on Dubai's Twitter as peeps are taking to the platform to share their reaction on the US President contracting the virus
After coming down with the virus, Trump is now facing some serious backlash for his anti-mask-wearing sentiments and for preaching the same on such public platforms
People are taking this news to advise and remind others on the seriousness of wearing a mask and keeping a social distance distance during this ongoing pandemic