Business Bounce Back
LOVIN BUSINESS BOUNCE BACK: This Dubai Homegrown Bookshop Is A Story-Telling Oasis For Bookworms
This article is part of Lovin Business Bounce Back. A campaign designed to support businesses affected by COVID-19.
What better place for a bookworm to be than at Bookworm itself?!
Bookworm – Dubai's first wholly independent children's bookshop, a true homegrown business, aims to provide high-quality books and promotes a love of the written word amongst the youth of the country.
Not only will you find an extensive range of preschool books, picture books, early readers and novels but also non-fiction titles supporting curriculum-linked topics, dictionaries, thesauruses, atlases, encyclopaedias and home learning support. There's something to excite and stimulate any young mind, without the need of an electronic screen. Bookworm has formed wonderful working relationships with publishers around the world and with their help, they always have the most up-to-date and sought-after books available – both on and offline.
Knowing how important the gift of a story is, Bookworm even gift wraps your purchases! So, if you're looking to gift it to your loved one or your best bud, Bookworm quite literally has you covered. Bookworm also provides book fairs at various schools across the UAE.
Bookworm is also responsible for the books that adorn the shelves of many libraries and classrooms of the UAE
They have a dedicated Library Catalogue, updated regularly, tailored to each school's needs and compiled with sensitivity to the customs and traditions of the UAE.
View this post on Instagram
2020 has threatened Bookworm in a DRASTIC way! The start of the homegrown bookstore saw the end of their flagship store, which was founded in 2001 and had been a fast- favourite with children and their parents.
The complex in which it was situated was marked for demolition and it was heartbreaking to see this local landmark crushed, along with many fond memories for Dubai- rooted families. This was followed closely by COVID-19, which forced them to shutter up all physical aspects of our business.
However, the bookstore was keen on pushing through the COVID-19 hurdles and pivoted online, by opening an online store through Eggs & Soldiers. They then offered free delivery to families across the UAE to keep children entertained and enlightened during the lockdown.
Being determined to remain a partner of schools and part of the Dubai community of families and students, despite schools being closed, Bookworm also introduced an Online School Book Fair which became a hit amidst budding bookworms.
Once lockdown eased and in line with government guidance, they started catering to their customers with the highest safety protocols in place. Bookworm will soon be preparing their new shop in the new Ferdous Complex on Al Wasl Road.
View this post on Instagram
So, go visit Bookworm, a story-telling oasis right here in Dubai and be a part of their post-corona chapter!
You can visit either of their two branches: in the Meadows and in Jumeirah.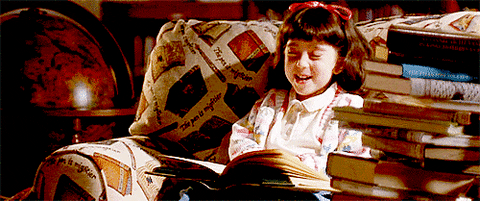 You can still apply to be featured on Lovin Business Bounce Back
Simply DM us on any of our platforms (Facebook, Twitter, Instagram)
Send an email to hello@lovindubai.com with the subject line: 'Lovin Business Bounce Back' with a business you'd like to nominate (feel free to nominate yourself).