Business Bounce Back
LOVIN BUSINESS BOUNCE BACK: This Homegrown Shoe Store Will Become Your SOLEmate In No Time At All
This article is part of Lovin Business Bounce Back. A Lovin Dubai campaign designed to support businesses affected by COVID-19.
Shoeq is a Dubai-based homegrown business started by an Aussie expat and local businesswoman Kate Tavener. They specialise in authentic handcrafted artisan footwear, with each shoe lovingly created by small family-run workshops in Spain.
Once you go Shoeq you'll never go back, cuz from sandals and glittering avarcas to comfy espadrilles and handcrafted ladies wedges, they've legit got it all
Most of the Shoeq range features a cushioned microfibre innersole which means that they are very comfortable, and feels like walking on pillows! They bring shoes to the UAE market that are stylish, practical, excellent quality, and affordable.
View this post on Instagram
COVID-19 impacted their business HARD! During the lockdown, all their stores were shut for several weeks and sales were almost non-existent, hardly a SOLE bought shoes when they were not able to leave their houses for weeks on end.
Traditionally their busiest time of the year is May and June with high sales before people depart for the summer holidays. Shoeq's shoes are all handcrafted and take several months to make so to meet the traditional peak of May and June, they placed significant stock orders with their
suppliers in January.
The resulting shut down of business in March, April and May left them with huge amounts of excess stock, and whilst their sales slowed right down, unfortunately, their expenses remained the same with rent and staff salaries still to pay.
They had 5 retail stores open before COVID hit, sadly with the current market and situation they've had to close 3 of them, but still have 2 remaining.
View this post on Instagram
Shoeq is offering Lovin Dubai readers an exclusive 10% discount on all purchases until the end of August with the discount code 'Lovin Dubai'
(This can be used either in the promo box at checkout when ordering online or in their boutiques at The Courtyard or Dubai Festival Plaza.)
They currently have 3 retail boutiques where customers can shop instore, their flagship store is in the courtyard in Al Quoz. Locate their stores here.
You can shop 24/7 on Shoeq's online boutique where they offer next day delivery across the UAE. Customers can pay in easy hassle-free instalments on their website to minimise upfront costs.
PLUSS they also have a rewards program where you earn cashback rewards with every purchase you make.
They have a Shoeq Concierge Service for online orders where you can choose to have 2 or 3 sizes sent to your home to try them out to make sure that the fit is perfect.
MAJOR CINDERELLA MOMENT HERE GUYS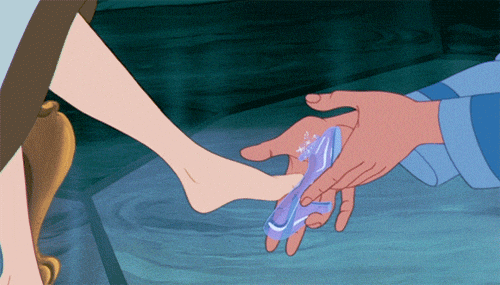 Learn more about Shoeq here! Yallaah RUN!