Community
2 Young Besties Were Reunited In Dubai And It's The Most Heartwarming Thing On The Internet Today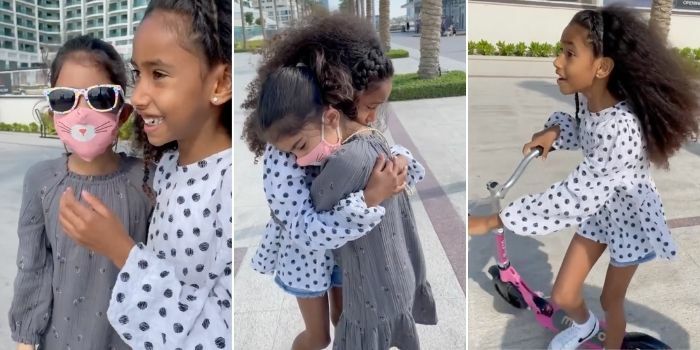 A video has gone viral on multiple platforms and now we know why! Leila and Seren were best friends since FS1 (which is KG 1 in America). But just like how 'life happens' they got separated. Leila moved away with her family to the US and Seren stayed in Dubai.
Watch Seren as she spotted her long-time bestie in Dubai – it's so heartwarming!
Finally reunited! Seren had tears of joy
Seren was playing on her scooter when she noticed a familiar face. She ran up to her bestie Leila and gave her a hug and started to cry with happiness! Bless her heart, she knew her mommy was keeping something from her and it turned out to be the best surprise.
And the best news is that Leila and her family are moving back to Dubai!
Jamila Reid, Seren's mother shared the video with Lovin Dubai and we can't stop smiling.