Community
8 CHILL Activities To Have An Amazing Weekend In Dubai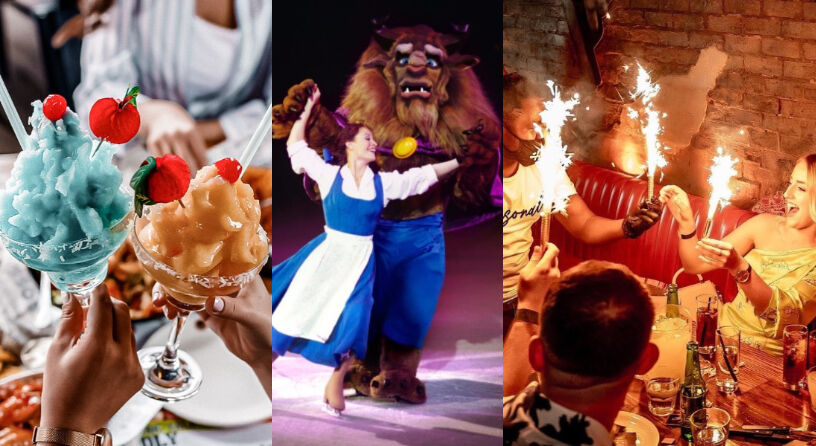 We're officially into the second week of the last few months of the year and Dubai still has a never-ending list of activities for the rest of the time!
We're here for you with some amazing selections that you AND your friends can do over the weekend!
Let's get the boredom out and the fun in! WHOOP WHOOP!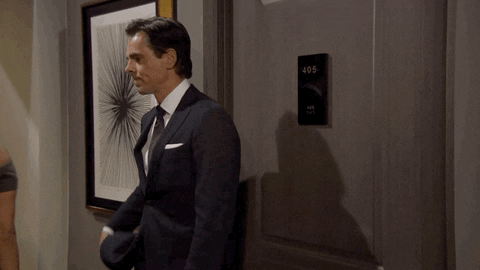 8. Hit the new Dubai Marina bar everyone's talking about for lunch!
The brand new KOYO is bringing you the Kabuki brunch, it goes OFF every Friday from 1pm – 4pm with entertainment and unlimited house bevvies for AED450!
Can't get enough? The KOYO 'Rush Hour' deal is 'bout to be your fave deal in town! Buy a glass, get a bottle every Tuesday and Wednesday from 6pm-9pm… UNREAL!
And explore the exquisite menu every Saturday, Sunday and Monday AED 500 per couple, inclusive of one beverage each. Did someone say date night?!
View this post on Instagram
7. Learn Brush Lettering From The Pros
Always wanted to learn calligraphy but were confused about where to start? Well, fret not, because we've got you covered. The Brush Lettering and Calligraphy Workshop held at The Workshop Dubai is specifically aimed to teach beginners the basics of beautiful and aesthetic writing. You go in with the curiosity to learn and come out with the knowledge to make absolutely stunning artworks in the future. As an added little perk, you get to go home with a little goodie bag filled with stuff that can help you learn and practice.
When? September 10, 2021
Where? The Workshop Dubai
Price? AED273/- (Including VAT)
More deets here. 
View this post on Instagram
The wing-obsessed modern sports bar is offering up some EPIC and affordable deals on their food and drinks weekly. You name an offer, and they have it! Ladies Night, Happy Hour, Buffalo Monday, Weekend Brunch, and so much more. All you've gotta bring is an empty stomach to fill up on these juicy wings. These weekly offers last all throughout September so remember to catch them before they're gone!
When? All throughout September
Where? Level C, Liberty House Building, DIFC
Price? Check Menu
View this post on Instagram
5. Pop Off To Some Awesome Tunes at the Hardrock Cafe, DFC
Hey the BOXTONES are here! Yeah, AND they're performing LIVE at Hardrock Cafe, Dubai Festival City this WEEK. Isn't that just FAB? The Scottish & Canadian rock/pop band are signed to Universal Music and have performed alongside some of the most amazing musicians like Pharell Williams, Florence & The Machine, Enrique Iglesias, Jason Derulo and so many more. Catch them rocking to some of their total BANGERS! Reservations at Hardrock Cafe are encouraged.
When? September 9-10th, 2021, 8:30PM – 12:00AM
Where? The Hardrock Cafe, Dubai Festival City
View this post on Instagram
The Yas Island is by far one of the BEST attractions that Abu Dhabi has to offer. The Etihad Arena hosted the opening weekend performances of Disney On Ice presents Find Your Hero, and it was SPECTACULAR. This is the BIGGEST event to take place in the UAE since March 2020 (following all mandated safety protocols) and why wouldn't it be?
Kids get a chance to see their favourite characters from the Disney Empire, like Elsa, Mickey Mouse, Maui, Donald Duck, Pluto, Goofy, etc. come to life right in front of their eyes. Parents can join in on the fun and become a child at heart once again! Only 6 performances are remaining between September 9 – 11, so go get tickets for you and your tiny tots.
When?
9 September 2021 – 7:30 PM
10 September 2021 – 10:30am, 3pm, 7:30pm
11 September 2021 – 10:30am, 3pm
Where? Etihad Arena, Yas Island
Price? Tickets start at AED80
View this post on Instagram
Cinema Akil The weekend they're showing two AMAZING films, the American chick-flick Clueless, and a popular Korean film from 1993 called Seopyeonjae. Tickets to these films sell out very fast paired with the fact that Cinema Akil is one of the popular spots at Al Serkal Avenue. So head on over to their website and see timings that you'd wanna watch these epic films at!
When? September 9-10
Where? Cinema Akil, AlSerkal Avenue
Price? AED57 per person
More deets, here. 
View this post on Instagram
La Carnita, the Toronto-based restaurant is in DXB, and this Mexican spot will BLOW your mind! Amazing flavours paired with an artistic ambience should make La Carnita a solid contender on your 'MUST-TRY-RESTAURANTS' list. Dishes served there include succulent steaks, crispy tacos, tasty ceviches, and SO much more. Don't forget their signature margaritas and other in-house beverages! If you're not in the mood to go out, good news, La Carnita also offers home delivery via Deliveroo. So what're you waiting for? Go try La Carnita's amazing menu ASAP!
When?
Saturday to Wednesday: 4pm – 1am
Thursday – Friday: 4pm – 2am
Where? Intercontinental – Dubai Marina
View this post on Instagram
1. Grab Some Grub At EETEN
Come down to EETEN Urban Kitchen and indulge in the new additions to their delectable menu. Enjoy al fresco dining, the warmest hospitality, home-brewed coffee, an exciting and eclectic menu, and breath-taking views at their terrasse opening on Wednesday at Dubai Marina Mall.
This urban escape's menu has now got some new additions like the Shakshouka – an incredible one-pot-wonder of a dish, Briquette Parisienne, a phenomenal sandwich – Tenderloin medallions, Herb butter sauce & fries in between a charcoal French baguette, served with salad, and loads of decadent ice creams. You can always come in for a filling breakfast, indulging lunch or even a business lunch and you'll always know that you get the BEST service. Attention to all ice-cream lovers, this bit is for you. EETEN is also offering their first 20 customers at the terrasse opening (15th September 2021) with their signature EETEN winter-edition ice cream for FREE. Yeah, that's right. FREE! What a stunning deal!
When? Terrasse Opening – 15th September 2021
8am – 11pm on Weekdays
8am – 12am on Weekends
Where? Dubai Marina Mall