Community
A French Mother Is Appealing For Help On Social Media After The Disappearance Of Her Son In Dubai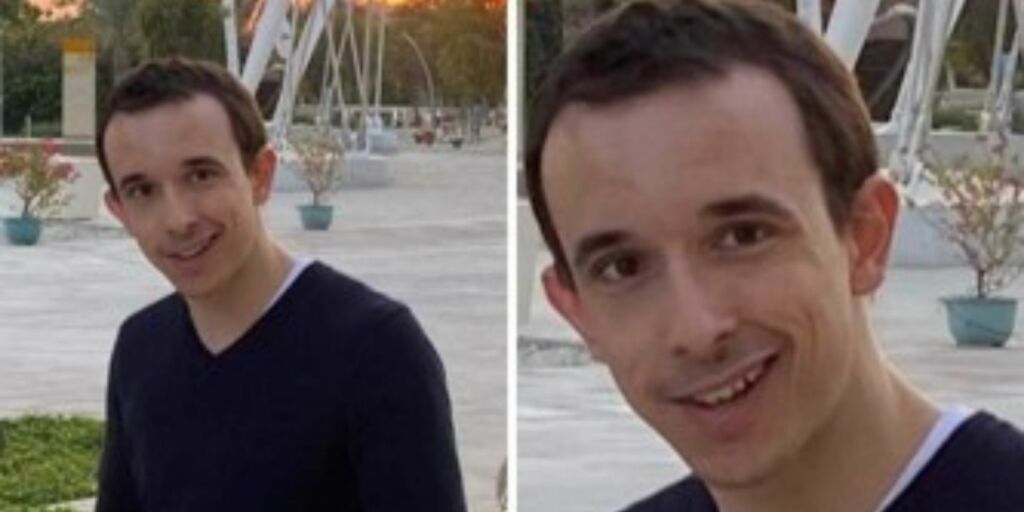 Fabienne reached out on social media to alert people in Dubai about her missing son Mehdi
Mohamed-Joseph Chauvin, who goes by the name Mehdi, disappeared more than a week ago. He was last seen in front of the Carrefour in Damac Hills, barefoot and troubled. His worried mother is requesting anyone who has seen him to contact her.
Mehdi's mother, who is currently residing in Doha, put her request on a Facebook group of the French community in Dubai. Word has spread on social media and a concerned Instagram user (@katykat.b) alerted Lovin Dubai about the disappearance.
Mehdi, 25, is 1.75m tall and has short black hair. He was last seen clothed in a jumper and black jeans, carrying a black backpack. He was recently found to have mental health issues and had suffered a psychotic episode. According to his mom, he does not have his medication with him.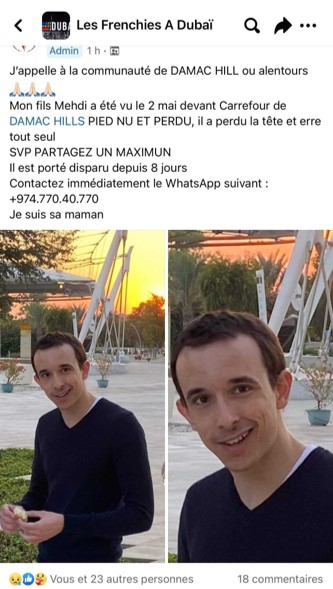 The French consulate in Dubai has been made aware of Mehdi's disappearance
Mehdi came to Dubai from Doha (where he was residing with his mother and step-father) on a visit visa and was supposed to fly back to Doha but it has been confirmed by the airport police that he is still in Dubai. The last contact with him was via his phone on the 25th of April.
If you live around the area and have seen anything, please contact Mehdi's mom on Whatsapp: +974 770 40 770
Please help us to find Mehdi,french 25 years old lost in Dubai,suffering from psychological problems. We call on the community of DAMAC HILL or around Mehdi was seen on May 2 in front of Carrefour de DAMAC hills, bare foot and lost,he lost his mind and wanders all alone. pic.twitter.com/K4EWnF76FH

— Dana lea (@rabdan_Alaselah) May 4, 2022