Announcements
Your Questions Answered: Dubai Residents Can Now Travel Outside The Country With NO Added Restrictions
Your Questions Answered: Dubai Residents Can Now Travel Outside The Country With NO Added Restrictions
Okay, we've all been tossed around quite a bit with all the new and confusing travel updates for the past one week, but the latest announcement by the UAE authorities seem clear up some major doubts out, so let's take a look.
On July 1, after just recently announcing that UAE residents could only travel outside of the country for 7 critical reasons, on Friday, July 3 the National Emergency Crisis and Disaster Emergency Authority (NCEMA) and the Federal Authority for Identity & Citizenship (ICA) declared that was no longer the case.
Here is a breakdown of steps for those seeking to travel outside the UAE:
Citizens must register with Twajudi service (for Emiratis only)
Travellers may need to undergo COVID-19 testing before travel (48 hours validity) depending on the requirements of their destination country
Download Al Hosn mobile application
Show result on Al Hosn app at immigration
Returning expats must have international health insurance
Returning Dubai residents will NOT require an ICA approval, however,
Dubai visa holders

MUST have a return approval from the General Directorate of Residency and Foreign Affairs (GDRFA).

However, to enter Abu Dhabi and other emirates apart from Dubai, residents still require ICA approval.

P.S. Every passenger flying to Dubai needs to fill in the health declaration form and the quarantine undertaking form. Both forms need to be PRINTED, completed and handed over to Dubai Health Authority staff at arrival.
All UAE peeps CAN travel to any destination as long as health and safety measures are enforced by passengers and within airports
NCEMA further added that the traveller must also obtain international health insurance, which is valid throughout the period of travel and covers the desired destination.
*DISCLAIMER: This article is being updated every hour as we receive new information*
A quick Q&A session to clear up some of the most asked questions since the announcement of these new travel regulations:
Q 1: Do we need ICA approval to leave the country?
A: As per new updates UAE residents will not need an ICA approval to travel OUTSIDE the country.
Q 2: My flight is in less than 40 hours and I haven't taken a COVID-19 test yet. Will I still be able to travel?
A: You can do the test upon arriving at your destination country. After which you will have to be in quarantine until your test is negative or for the standard 14-days (as per the regulations of your destination country).
Although, returning expats will have to download Al Hosn app so that the UAE can keep a track of you.
Also, Dubai residents do not need a COVID-19 test or Dubai government approval to leave Dubai. But you must have the approval to return.
Q 3: I did my test and got the results but it's not on the Al Hosn app, what do I do now?
A: The results of the test should be presented either on the Al Hosn mobile app or by showing a medical CERTIFICATE – as proof of the negative COVID-19 result – to authorities at the destination of arrival.
Q 4: Are residents allowed to return back to the UAE without the ICA permission?
A: Dubai residents NO LONGER require ICA approval to return to the country. However, to enter Abu Dhabi or other emirates you will still require ICA approval.
Moreover, if you hold a Dubai residence visa and you are flying back to Dubai, you must have a return approval from the GDRFA.
During the GDRFA application process, you will be asked to enter your Resident File Number. This number is on your visa under File.
Check the GDRFA website to see the status of your application. If your application is approved, you will receive an email with a GDRFA reference number. If the application can't be processed at the time of the request, you can try again after four days. There is no need to follow up on your status with our call centre or GDRFA.
You need your GDRFA Application Number to complete your flight booking either online or through our call centre.
Please bring a PRINTED copy of the GDRFA approval email with you when you travel, as you might be asked to present this.
Every passenger flying to Dubai is required to fill in this health declaration form and the quarantine undertaking form. Both forms need to be printed and completed before you travel and handed over to Dubai Health Authority staff at arrival. The quarantine undertaking form will only go into effect if you need to undergo quarantine.
You must also declare at check-in that you have health insurance or will bear the costs for treatment and isolation if required.
Q 5: Are residents allowed to travel to different countries rather than their home countries and get back to Dubai?
A: UAE peeps CAN travel to any destination, however, are advised to keep the virus risk factor of the destination country in mind when making travel plans.
Q 6: So residents still stuck outside UAE can now come back without ICA?
A: The ICA approval is no longer needed even for Dubai residents stranded abroad.
Those returning to other Emirates will, however, still require ICA approval.
Returning residents can check with their travel agents on when flights from their destinations will be available and can return once the ban on international travel has been lifted. Also please refer to the steps in Q4.
Q 7: Emirates told me we don't need a test before travel and we can have the COVID-19 test done at the airport on arrival back to DXB?
A: Residents returning to Dubai do NOT need to undergo COVID-19 testing before coming back to the UAE, as tests for returning expats WILL be conducted here at the DXB airport. Although, returning passengers will have to undergo a mandatory 14-day quarantine upon return.
Q 8: What will it be like when I arrive back to Dubai?
A:  When you arrive in Dubai, you must take a PCR test and remain in your residence until you receive the test result.
Dubai residents: For more information please click here. 
Q 9: What about Abu Dhabi procedures?
A: COVID-19 test IS required to enter Abu Dhabi.
If you are travelling from another emirate to reach Abu Dhabi airport, you must present a negative COVID-19 test before you will be permitted to enter Abu Dhabi. The test must be valid within 48 hours.
Abu Dhabi residents: For more information please click here. 
Q 10: So entry requirements are different for Abu Dhabi and Dubai?
A: Yes.
Abu Dhabi will need you to undergo a COVID-19 test before arrival and still needs ICA approval.
Dubai, on the other hand, does not need you do undergo COVID-19 testing when returning and has scrapped the ICA approval. Dubai now needs you to have a return approval from the GDRFA.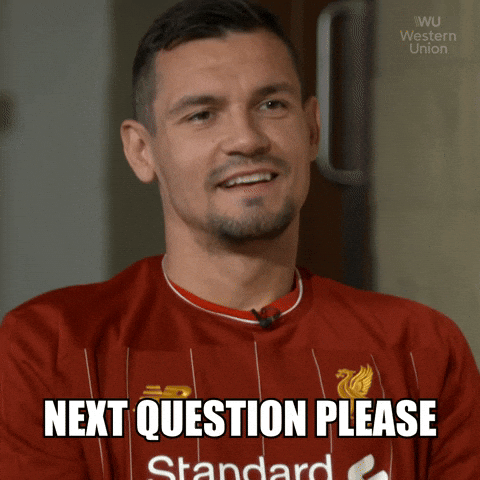 As cabin baggage is NOT permitted, you can get yourself this multi-compartment and Convertable Shoulder Laptop Bag, to store all your in-flight essentials when travelling back home.
You WILL be permitted to carry your laptop, handbag, briefcase and baby items with you during the flight.
On Amazon for AED 139.00.
This Spacious Laptop Tote Bag for Women is your one-stop solution if you're big on organisation and order! With 3 layer compartments, this premium PU leather bag has a section for just about anything and errathing.
Promising review:
"The bag looks beautiful. Right like in the pictures of the website, rigid and spacefull! I'm very satisfied so far. Will update after using it for some time. It is easy to carry on the shoulder as well, so yes, ladies, if you need to carry a lot of stuff and want to look professional at the same, go ahead!
Buy it from Amazon for AED 621.36.
Note: This article may contain affiliate links. Lovin Dubai can receive a commission if items are purchased through a link from this post.