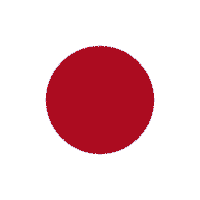 Expo 2020 Live Updates
How many have you ticked off?

Mark your diary. October 30. Amr Diab LIVE at Expo 2020 Dubai

Dubai dusted off their runners to run with Italy at Expo

View this post on Instagram

'Japan Day' at Expo 2020 Dubai will promote Expo 2025 Osaka

Japanese authorities will use '"Japan Day" event - that will be held at Expo 2020 Dubai on 11th December - to promote the next world expo, which the Japanese city of Osaka will host in 2025.

Ichiro Matsui, Mayor of Osaka, has called on the Japanese government to ease coronavirus-related travel restrictions, so that the officials in charge of Expo 2025 Osaka can travel to Dubai to attend 'Japan Day' and meet with participants there, especially businessmen, according to Sankei Shimbun newspaper.

Matsui and Hirofumi Yoshimura, the Governor of Osaka, will travel to Dubai to attend Japan Day, which will see several activities including a reception and a show. "I would like to meet with the business community and our citizens during the event and invite the largest number of people to come and visit Expo 2025 Osaka," Matsui was quoted by the newspaper.